Have you ever heard the saying "Money Loves Speed"? Well it seems this is another chance it is proving itself. The wearable technology industry is one of the fastest growing sectors of the tech industry. Why? Because it provides great usefulness to those who can afford it. To those who can't, it provides a challenge. Here's why …
The attractiveness of wearable technology has generally been for athletes and those weekend warriors, or conscious adults who wanted to monitor progress towards a goal (or goals), or better manage their active lifestyles. It has been a huge asset to these populations.
It has also left out hundreds of thousands who are a zero market right now because none of the wearable technology has been built for them. That is the physically distressed and disabled population. They are a small percentage of the market buyers, and wearable technology could do so much more if it provided what this population needs.
Today, the Toshiba Corporation has partnered with Wor(l)d Global Network, headquartered in Italy, to provide the first (and soon to be released second) generation of wearable technology that fits both of the niche markets I described. From the athlete to the physically distressed. How? 
Check this out …   It's the HELO wristband.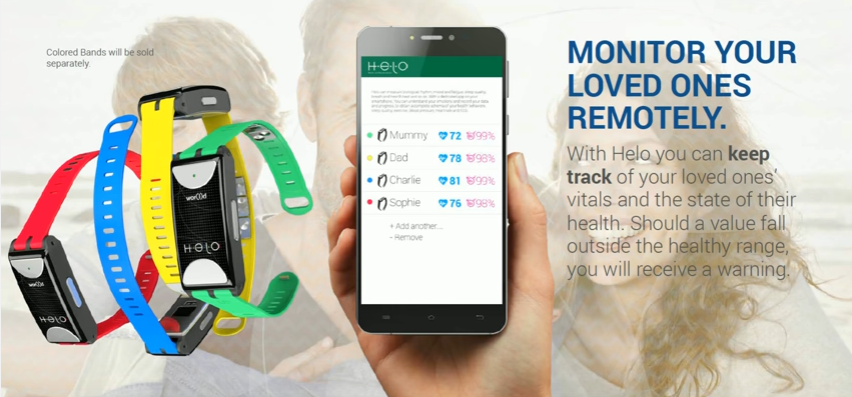 The first wearable technology that is a game changer in the Health Care and Lifestyle Industries. It provides more than any others like it in the marketplace. It is also said that the speed of this business is going to explode, especially in the US, one of the newest markets.
Find out more, including Product Information:  CLICK HERE 
Health and Wealth are more within your grasp. Take a look and let me know if I can be of help with growing your business.
Questions?  Email me at:  lynn@p3academy.com
P.S. Also check out the special that is going on right now … the
47+ Professional Quote Images, with Self Improvement Bonus Pack, Other Bonuses and Custom Quote Image Creation Special

Click the link below to get the details:
Wishing you an amazing 2017. May this be your Best Year Ever in business and life!!
Lynn
/vlh