Welcome to

Blogging In The Zone
Welcome to the

BIZ Info Zone's

 …

Blogging In The Zone
where you'll find the blogs about

business information and news that empowers you to express your purpose, plan your next move(s), and increase your profits
**Join us for the

B.I.Z. Info Zone Show

… Airing Thursdays 2-3pm ET on Google HOA.
** Become a

B.I.Z. Info Zone

MEMBER to get all the perks and benefits as a Member. See the BIZ Info Zone Member Page for more information.
Click Here
** Be a Guest Blogger and submit your blog for publishing in the next

Blogging in The Zone

Newsletter!  Just send an email stating your interest and a sample blog post to:  info@skyhawkenterprises.biz
** Check back frequently to see what new blog posts have been added to the

Blogging in the Zone

!
[End]
---
What is the

Heart

of Business?
---
In a word … Serving!
Relationships are about reciprocation and not necessarily in perfect balance. Sometimes you give without receiving, yet you know that you will receive when in faith.
Sometimes you receive without giving. That is okay and something you are worthy of having happen to you.
In this reciprocal relationship is Flow. There is no seeking of what is not already seeking you. To give and to receive is intentional seeking from the heart.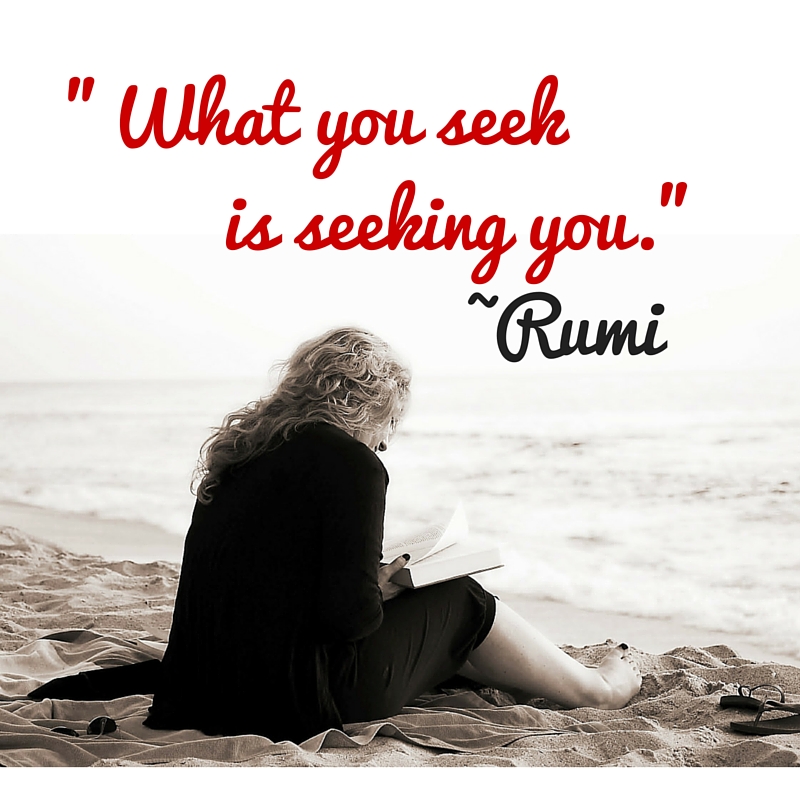 Sometimes you receive and you receive, and you receive. Allow it to flow knowing that you will be granted to opportunity to pay it forward, or return an exchange of value for what you received, or through a source that blessed you. Breathe it into your heart.
This giving and receiving is what I now call Heart Ventures.
Your heart is what says give when it doesn't quite make sense to give. When you stand in faith, you are fulfilling your part of a relationship, with your highest self, or someone else.
Your heart is what says receive when it may seem out of the ordinary. When you are in the space of receiving, in gratitude, the energetic frequency you are in serves you and others to the highest degree.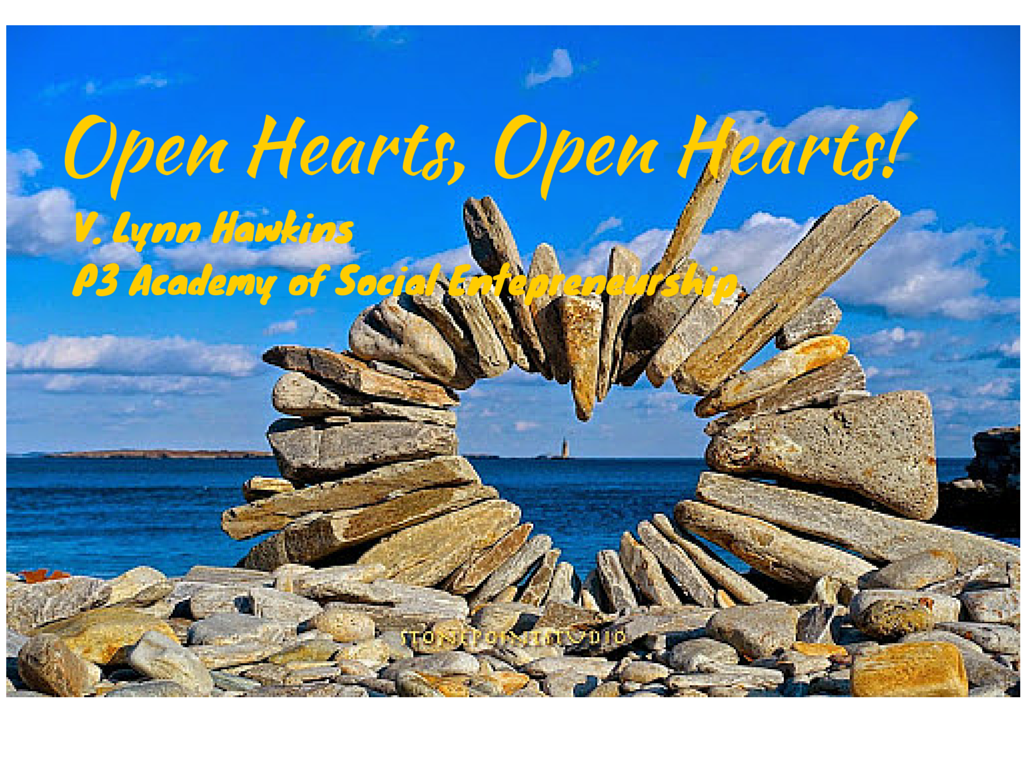 Heart Ventures are about building relationships, especially those in business that are mutually beneficial. It's in these relationships that we serve, where the ultimate desire is for the customer's epic experience. 
Identifying the strategies and the creative ways of making those connections are serving opportunities that have far reaching rewards.
What are you giving? What are you receiving in business? Are you seeking those relationships in order to do more of being in service to your clients and customers?  (Especially those who may not yet know you?)
This is the Heart of Business!  
Giving and receiving. Giving your valuable products/services and receiving value in exchange. 

Want more information on the 10X Strategies to Do More Business and Do More Good in the world?  Check out the P3 Academy.
Also, if you are struggling with money flowing to and through your business, if you've got the desire to build bigger business, fast, holistically, and strategically, check out our new program, 
STEP IN to your Money Flow and open the flow of money into your business and your life.
Be Empowered to SOAR!
---
 

What Does 'End of Year' Mean to You 

and Your Business  
---
(Posted 12/10/13) We're approaching the middle of the last month of the year and thoughts are driven to setting things in place to usher in business for the new year.  Year-end planning is a big deal in the corporate world and it is just as much a big deal for every entrepreneur, solopreneur or multi-preneur.
To begin your new year without a clear and detailed written plan is the best way to ensure that you will NOT make the progress, have the sustainable growth, or garner the income that you desire.  I'm not saying you won't have some great successes, but what if you could have success that is greater than you could ever ask or think?
Having everything you want, having it all is easier than you may think and here are 3 things you MUST do to make it happen …
1. Decide – The Power of Decision is tremendous! What do you want to happen in and for your business in 2014?  Do you want to double your income? How about earn the revenue to pay the cost of the business acceleration program that will help you double, triple or even quadruple your income?  Decide.
Why do you want what you want?  If you've clearly defined what you want for yourself, you must now give thought to why you want it. How will you benefit from gaining what you desire?  Who else will benefit and how will you know that they've gotten what you intended them to have? Decide.
Decide how you will do what it takes to build the momentum to cruise through doing your work with ease.  Cruising doesn't mean you let go of the wheel, but even driving in cruise control, you must do your part to steer the car.  Decide how committed you will be to doing what you need to do, and do it.  Decide.
Knowing what you want and making a firm decision about it begins the process of informing your subconscious mind and the Universe that you are ready.  Beyond that, you must know that in deciding, you have enacted a Power that can work beyond whatever you can think or ask.
2.  Believe – The Power of Belief You've decided, and now you must believe that what you will be working for will, in fact, come to pass.  You must believe that the 'The Force' will be with you as you do your part to reach your goals?
Belief is like a medicine that can heal what ails, like:  procrastination, doubt, distraction, lack of focus, and overwhelm just to name a few.  It is also belief that can cause pain if it is a limiting belief, or a disempowering belief.
It can sometimes be difficult to change a limiting or disempowering belief because there are few that we are aware of. When you become aware of a negative belief, you must go through this simple 3 step process to change it:
(1) awakening – be mindful of the thought as you have been awakened to it.
(2) awareness – seek a deeper meaning by understanding where you got this belief. Was it from a parent, sibling, school or church teacher, or did you learn it from observing the actions of someone or something occurring in your past. If the answer doesn't come to you immediately, don't worry, it will if you desire it to.
(3) activate change – there are a number of ways you can activate the change of a limiting or negative belief, including using EFT, NLP, Hypnosis, or a process I've outlined in my book "The Ultimate Edge Technique for Deliberate Creation". This technique will help you to quickly get through the change process, reprogramming a negative belief into something positive, powerful and empowering!
3. Do – The Power of Inspired Action Inspired Action flows when self-motivation meets planning towards accomplishing a goal. Knowing that taking inspired action will blend the energy of purpose and planning and will cause profitability.
The power of these 3 elements [Decision, Belief, and Inspired Action], working in tandem comprise the formula that causes businesses to thrive when it would seem the odds are against them. When there's a down economy, when it would seem that people should not be buying from you (or anyone else), these 3 energies make magic happen.
It is these 3 energies that come together in my P3 90 Day Action Planning Blueprint Bootcamp.  In this 4-hour intensive bootcamp, you will go from Visioning through Strategy to setting the Inspired Actions to accomplish milestone goals to get you where you've set your vision.
Find out more information about the upcoming P3  90 Day Action Planning Blueprint Bootcamp here and drive your Purpose through Planning into Profitability!
Join me to Set your Next 90 Days to be the Best 90 Days for Your Business and Your Life!
IGNITE Your P3 Business and P3tapault Your Success in 2014 with Ease!!
To your P3 Success! Lynn V. Lynn "The Money Girl" Hawkins Intuitive Business Mentor, Business Strategy Development Muse SKYHAWK Biz Coaching and Consulting 408-758-8868 http://skyhawkenterprises.biz/90-day-business-planning-bootcamp
"Empowering Individuals and Businesses to SOAR!"
---
6 Steps to Small Business Success
---
(Posted 7/10/13) Here are a few clearly defined steps that can ensure your business success and attract your ideal clients to you, giving you the benefit of increased traffic and revenue.  Check them out …
1. Start Smart.   Identify a niche. Don't compete to be the lowest cost provider. Look for what makes your product or service unique and adds a special value for the client and charge for that value. Every business has many facets. Start with what you know and like; start a business that has meaning to you. Keep in mind that we don't know what the future holds, many of the jobs and businesses of tomorrow don't exist today. You can create your own success by creating your business focusing on a niche, then create a strong and long vision for your business.
Now is the time to dream. To start smart, you should like the idea of the business. The way to earn a good income and build wealth is by serving clients well, making their life better in some way … it's more than filling a need in the marketplace. To succeed you want to test the idea to make sure your potential clients like the idea too. Test your ideas.
2. Plan Ahead.   People often ask me why bother with a business plan? Can't I just have a marketing plan? Look at the lottery as an example. You may get lucky and get the winning ticket, but the odds are against you when you rely on random chance. I'm a risk taker…but not that much. Minimize the risk of going into business and maximize your potential for success. Take the time to write a plan of how you get from point A to point B that includes your marketing strategy. A plan gives you a clear future focus and increases your chances of success.
The first rule of a start-up is to put some of your own money in the business. As the owner you must be willing to capitalize the business. The second rule is put as little of your own money as possible in the business. Prepare your plan and look for funding for your business from multiple sources, which can include a business loan or business line of credit.
Don't go it alone. Plan ahead now to build your team. Your team may include a CPA and an attorney that you work with as needed. Add a mentor from your industry and get a SCORE or other business mentor to help you plan for success. No one has all the answers. You get more ideas and information by building a success, support team that can help you plan ahead. You can even stay connected here at the B.I.Z. Info Zone!
3. Set up Systems.  The most basic system every business should have is a good financial system. Ask yourself how am I going to generate enough income to support myself and my family. Begin here. Put together a personal budget, so you know what it costs you to live. Now, you can move on to the business budget and sales planning, so you can see how many sales you need to break even and make a profit. The start-up expense plan, operating budget and your accounting software are vital to your success.  
4. Seek out Sales.   The daunting question is how do you go about seeking out your first sale. Recognize that since you don't have a big ad budget to be seen by everyone, you need to target a niche and get connected in your market community, be it local, regional or national. You need other people selling for you-not employees-goodwill referrals. Get out and talk to as many people as you can. Join organizations that would have clients for your product or service. Become a visible part of your market, and then ask for the sale. You begin the sales process with people that you know. Yes, it's okay to start with friends and family as your first customers, and then broaden from there.  
5. Aim for Growth.   The basic tenant of creating a company is that you own the company. You are not just creating a job for yourself. It's less risk and less investment to get a job. Building a business is creating a company that is more than the job itself. Think about the future. How large do you want the company to be in terms of sales (revenue), net profit and employees? Your answer to each of these questions will influence how you grow. There are varying costs and profits associated with growth. It's important to make a deliberate choice early about how you want to grow your company.
6. Leverage Opportunities.    Good luck. Good fortune. Good timing. All play a part in business. As a business owner, be very clear about your core focus for the business and how it serves clients. Your core business is what pays the bills. Then, as an entrepreneur you are about opportunity. When you see a potential opportunity or stroke of luck measure it against your core business focus. Good fortune is great, when it matches your vision for the business. Always consider if a good opportunity is the right fit for your business. If something looks great, but it's not in sync with your long-term plan and budget, think carefully before committing your company's resources.
This is sound advice for any entrepreneur, new in business of if you've been in business for years.
To Your P3 Life and Biz  – Passion | Purpose | Profitability
Lynn V. Lynn "The Money Girl" Hawkins Transformational Intuitive Biz Mentor | Biz Strategy Development Muse Skyhawk Biz Coaching and Consulting
---
That's The Truth! 
---
(Post revised 5/10/13) I have often pondered what's truth and what isn't and have drawn some right conclusions, and some wrong ones.  What I've learned is that we are born with intuition and know truth deep within us (that gut feeling) but we deny ourselves that truth until we learn to believe it and then to rely on it.  This is something that was written by one of my Mentors and after reading it, I am compelled to share it.  It's the best explanation of what I've learned and feel about being who we are meant to be and finding success in that journey … and 'That's The Truth!'
Here goes ….              
Use Your Will to Choose Truth
Have you tested the power of your will?
Have you used your mental muscle to turn around a disappointing situation or manifest something amazing by staying singularly focused on your desired outcome?
If not, this is another opportunity for you to put this secret of multimillionaire entrepreneurs to work.
Align with Truth
Truth emanates from the Divine.  Love is truth. Abundance is truth. Happiness is truth.  Concepts or experiences that take away from those things are not truth. They are perceptions.  Poverty is a perception. Lack is a perception.
When I first read that the Universe wanted me to have what I wanted even more than I did, it resonated so deeply that I broke down in tears. I knew it was the truth.
We recognize truth when we hear it, because truth lies within each of us. We were created from truth.
So why would you want to believe in lack? In poverty?  They're lies, and they lead you astray.  You know that. Deep inside you know that. Your will is the mechanism by which you say, Lies! and bring yourself back to what you know. Back to abundance and faith and love.
Then you use your ability to focus to keep your thoughts aligned with truth. You put yourself into a state of constant prayer, where everything you want flows toward you.
What Prayer Is Most people think that prayer is dropping to your knees and asking God for help. That's not prayer. That's making a noise on your knees.
Prayer actually goes on inside of you all of the time. You're always in communication with Spirit, and the Universe is always returning to you the equivalent of your prayer.
When you want something and say, "I don't have the money," you stop perceiving God and perceive either yourself or another individual as the source of your supply.  You fall into a mindset of lack, excuses or manipulation.
But when you refocus your thoughts to resonate with abundance, you recognize Spirit as the source of all supply.  You maintain your faith and gratitude.  You keep a firm picture of your objective in your mind.  You keep your heart open to the wonders around you.
How Prayer Works Your prayer is then projected out to whomever is in harmony with your idea, and that person will instantly be brought to you to satisfy whatever need or desire you have.  That person gives you what you want and you also satisfy their need.  There is an exchange of energy.
People who try to subvert that energy exchange, who want to get things for free, are not following the Laws of the Universe.  They're trying to manipulate because, as I said last time, they don't know or believe that abundance flows from Spirit, so they think they have to manipulate people to get what they want.
It's the same thing when you're in a relationship where there is no love. The relationship is then based on manipulation. You want somebody to do something for you in order to make you feel good.
When it's based on love, it's all about giving. The receiving comes naturally.
Bring Yourself Back Home Listen, we all falter. Few of us are taught these principles from birth. We have to learn them as adults.  And then we have to integrate them, turn them into a way of life that continually brings us back home.  Back to the path of the Divine.
Back to knowing that we are divine and everything we want can be ours."
… and That's The Truth!!
*** I hope  you enjoyed that post. I'm an avid learner and have a few prize mentors, of which David Neagle is one. His Brain Entrainment and Millionaire Mindset work is top notch and he cares. I love his work and he's a great author … reminds me of me! 🙂  Thanks David!
David Neagle, Master Success Mentor, mentors entrepreneurs to quantum leap their current businesses past the 7-Figure income level in just 12 months. David invites you to download–as his GIFT to you–his legendary "Art of Success" 4-hour audio program. This audio series is a tremendously compelling and comprehensive program that demonstrates–once and for all–that Success has nothing to do with "getting" or "achieving", and everything to do with WHO we must BE to manifest our greatest desires. Also check out … "The 7 Mindset & Manifesting Secrets of Multimillionaire Entrepreneurs…"
V. Lynn "The Money Girl" Hawkins, President Skyhawk Biz Coaching and Consulting, a SKYHAWK ENTERPRISES Company
---
-Co-Host of the upcoming Intuitive Skills Practicum 1/28 & 29. Details at http://www.9ineheartshealingcenter.com Learn to Tap Into Your Intuitive and The Art of Manifesting.
---
"Ask For What You Want!"
---
I've asked a lot of questions in my career.  From my  experience, that's how you learn. It's also how you get what you want.
The problem is … if you don't know how to ask for what you want, you don't get what you want. You will no doubt get what you don't want. So, is there a formula, or a secret to asking for what you want?
Read what one of my mentors says about how you ask for what you want. After you're done, leave a comment to let me know how you ask for what you want, and then subscribe to my blog if you haven't already done so. Here goes …
"Even though we are among the richest persons on earth, there comes a time when we have to ask for something. This proves that richness is never absolute. Even the richest person needs to ask people to do something for them. And when these people decline, it adds to the hurt.
A highly effective person is one who can ask for things in such a way that people offer to do it for them. Can you do that? Can you achieve perfection in this all-important skill?
When you have to ask someone for something, one of the first things you have to do is to use the right approach. You shouldn't be too humble about what you are asking and you shouldn't be too proud either. Ask casually, as a friend would ask another.
You should not let the other person feel like you are asking them arrogantly and at the same time you should not let them feel that they are doing a favor on you. Both extremes can have disastrous results in the long run.
So, when you are asking, have a smile on your face. Ask what you want directly, without hemming and hawing too much. Get straight to the point. Ask first, and then explain why you want that particular thing, again in very few words. Don't beat around the bush. People should see that you are being practical about it. The demeanor should be thus—"I need something today, so I am asking you; when you need something tomorrow, I'll help you out."
Don't feel inclined to go into detailed reasons for what you are asking unless the other person asks you precisely for it. If you are asking for money, you need not state the purpose in detail, but you will have to give a general idea to the person as to where you are going to spend their money—for an urgent hospital bill or to make a mortgage payment or to buy something. People like to know where their favors are going, but they don't need to know too many details. That bores them.
Always make a promise as to when you will return what you are asking for, or how you will repay the favor later on. And stand by that promise when the time comes. This ensures good credit for you in the long run.
Above all, you need to remember that people are meant to help each other out in times of difficulty. If you are asking for help today, the tables may very well turn and someone will ask you for help tomorrow. Don't disappoint them then. If you have a mind to help others out when you are able, people will read it and will extend you help today.'
If you're asking for the sale, you have permission to ask how your customer would like to make payment. To even give them a choice is quite acceptable … like asking "by check or credit card?" Remember, if you don't ask, you will not get what you want.
If you're asking for a grant, or loan funding, the ask is in the form of an application with the appropriate supporting documentation, which may include a business plan. If you want what you're asking for, be sure to give the information you are being asked for.  No more, no less; except if more will be an explanation about something that will answer any questions. If, for instance, credit questions come up in a loan application, give the answers in a separate letter or informational document so the lender doesn't feel you're willfully withholding information. In this case, more is better. The key in a loan request of any sort is to ensure you let the lender know how and when you propose the loan will be repaid.
Ask with confidence; act with integrity, and you are more certain to get what you ask for!
***   Blog post revised 12/10/12
I hope you enjoyed this post. Keep an eye out for more. This is only the beginning.
V. Lynn Hawkins, Biz Coach and Consultant, Creator of the "7-Hour Biz Plan Blueprint Workshop" President, Skyhawk Biz Coaching and Consulting
Contributing Author: Stephanie Mulac, author, mentor and coach. Stephanie Mulac has spent 20 years as an entrepreneur in the technology and self improvement industry and has coached thousands of students to financial freedom through effective use of their inner power. Stephanie spends her time with family as "Master Manifestors" and they are RVers traveling the US.