A New You – A New Business in 20 Weeks!

"Coming together is a beginning; keeping toget

her is progress; working together is success."




~ Henry Ford
Is this you?
Are you jogging in place in your business?
Having trouble seeing your next steps?
Been down so long it's hard to imagine moving forward?
Permitted other's negativity to penetrate your soul?
Want to hire resources and don't quite know how to vet them to get the best?
Not sure how to think your way out of this box?
Wish you knew for sure what skills it would take to step it up?
Just need that extra boost of confidence and support from your team?
If you answered 'yes' to just one of these questions, take a close look because …
Business Mindset and Money Mentoring Mastermind Coaching
MAY BE FOR YOU!
 This coaching opportunity is being brought to you by
V. Lynn Hawkins
Intuitive Business Mentor, Strategy Development Muse, Trainer, Author, Speaker, and Funding Strategy Development Consultant
http://skyhawkenterprises.biz
in Partnership with
Pat Matson
On-Line Entrepreneurial Business Expert, Copywriter for Coaches and Entrepreneurs, and Metaphysics Teacher.
http://patswritemind.com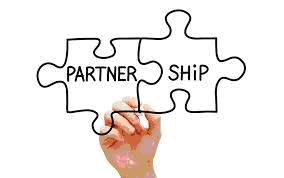 LYNN and PAT are Mastermind Change Makers
on a personal mission to help you grow your business and be
the powerful you were born to be so you can make a difference in the world!
You've heard so much about the Right Mindset and Facebook is filled with posts and posters that motivate, so why aren't you successful yet?
You might be experiencing some success, but is there a bit more that you can't quite pull out of you yet.
That's where the MASTERMIND CHANGE MAKERS do their best work!
Take a Peek into The PROGRAM!
Lynn and Pat want to work with women entrepreneurs who are ready to move forward in their businesses in a BIG way, to get a feel for how they approach INSPIRING, SUPPORTING and EDUCATING this Mastermind Group.   
They give an honest, plain-spoken, heart-motivated business basis, and you can hear it in the following snippets:
Their Heart-Head-Hand Intention Is to Serve Your Inner Self weekly for 20 consecutive weeks with sessions that will:
Be a guided tour through your own mind to help you learn some really neat Truths about the "I" of You.
Bring you from your business dream to an inspired plan of action, and the check-in accountability so you can progress with support and with ease.
Show you how mind/body/spirit works together for your business success, and how keeping all the aspects level (grounded) really escalates success.
Help you uncover hot ideas to crank your mind's cause engine over, and create your biggest dreams, wishes and desires.
Provide you with a Progress Partner who will help you remain in forward motion and be an advocate for your success as you will be for theirs.
Give you the tools, checklists, templates, and methodologies for project, program and business success; and
Teach you how meditation or prayer, or mental work will keep you on track producing the results you want.
Their simple formulae are easy to remember and easy to use.
Here's a recording Pat would like to share with you that was recorded at an Abundance Class she taught in 2013 for some of her Virtual Assistant friends, many of whom now have filled practices!

"Coming into Pat Matson's Mastermind, I didn't know what to expect. What could I glean from this? Would it help me breakthrough my present blocks or help me soar past the glass ceiling I'd hit? From the onset of the group, Pat showed us how to delve deeply into our hearts and minds, past the minutia we'd been focused on and into the realms of real discovery about ourselves, our businesses, and our long-sought-after goals. Utilizing tools and knowledge from her years of experience and personal self-exploration, she found unexpected ways to reignite my passion and excel my forward movement. Many thanks to you Pat, for your time, your beyond-expected efforts, and the heartfelt compassion you have offered to our Mastermind".
~ Jamie Saloff, www.theauthorsprophet.com
 Lynn's heart-centered approach to the bottom line of business is her gift. In this VIDEO, she shares about how to establish rapport. Listen to "No Questions Asked" and get a leg up to attaining your success with this one huge nugget.

"Lynn is a gem to work with. Feeling overwhelmed with the issues of small business startup, I turned to Lynn for advice. She helps make complex issues     manageable. Lynn provides sound solutions which helped my business open     doors months earlier than planned. Her recommendations on handling business credit and establishing business trade lines was dead on! Lynn knows her stuff. We will work with her any day of the week and strongly advise others to do so as well. Thanks Lynn!"
~Marion Webb, Broker Owner, Webb Solar Realty, Atlanta, GA
From this Program, you will walk away with:
A well-crafted long-term plan you've begun to implement so you can easily achieve this year's goals, even if half the year is already gone.
A confidence that you are in alignment with your passion and your purpose.
The encouragement and confidence to implement your short-term plan for success, and keep taking action daily because you know it's the tiny actions that make the biggest differences.
The knowledge that you have the resources to fill the gap where your business skills may not take you.
Tools and techniques to provide you with an increased ability to stay tuned in to your heart.
A clear vision for the success you seek that discipline and accountability will help you achieve.
Knowing what the gift is that only you can bring to the world and how that gift is the keystone of your business.
PROGRAM SESSION DATES 
Beginning on Monday, January 12th and continuing weekly until June 1st, Lynn and Pat will be providing dynamic, practical, spiritual coaching for you to step into a new, more  aware, more profitable you, and do it in your business with ease.
Each session will be 90-minutes long every Monday from 11:30am to 1:00pm PT/ 2:30 to 4:00pm ET. The group size will be limited to 20 participants, so claim your spot now.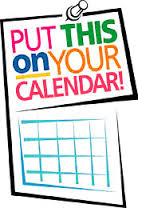 .                       Jan   12,  19,  26                   (3 sessions)
.                       Feb     2,   9,   16,   23          (4 sessions)
.                       Mar    2,   9,   16,   23,   30  (5 sessions)
.                       Apr    6,  13,   20,   27          (4 sessions)
.                       May   4,  11,   18                   (4 sessions)
.                       Jun   1                                    (1 session)
Each week, we will follow a protocol that allows everyone in the group to support you, to offer you assistance out of each one's individual expertise, and to let you hear (and learn from) what the others find challenging.
During the Program, each participant will have a chance to get laser focused coaching when they take the CEO Seat.  Address your business from a close-up and personal perspective while you're the CEO in the Seat. Whatever challenges and triumphs you've experienced will get a chance to have the light of love and empowerment shined on it. We'll all cheer for you as you complete the CEO Seat process and find even more ways to get your message out to the world and your business into the growth cycle.
* PRIVATE FACEBOOK GROUP
Group Members will enjoy access to the Business Mindset and Money Mentoring Mastermind  PRIVATE Facebook Group so that sharing can continue during the week, in between coaching sessions.  All session recordings will be posted for members' easy access. Also posted will be the forms, templates and notes from each session that will prove most useful, especially creating the opportunity for continued conversation with one another. You will discover that close business and personal friendships, and amazing joint venture partnerships grow from our Mastermind Groups. The ongoing support and encouragement while in the group are such a blessing!
** BONUS
Group Members will have an open invitation to join the BIZ Info Zone Show and B.I.Z. Google+ Hangout Group to stay abreast of all the latest news and information from a few great 6 & 7-figure entrepreneurs and joint venture experts who want you to have the advantages of seeing things from their perspectives, knowing the lessons they've learned, and giving you their advice about how you can have the same and more success. The shows are interview style, so you'll be able to submit questions to ask any guest. This group meets and the shows air weekly on Thursdays from 11am-12pm PT / 2-3pm ET. All shows will be recorded so as a member, you can listen to any show at no cost for up to 48-hours after airing.  [$200 Annual Value]
** BONUS  2
Group Members receive one (1) Complimentary Admission to attend the P3 90-Day Action Planning Blueprint Virtual Bootcamp. This bootcamp is one of Lynn's signature [Purpose and Planning to Prosperity] P3 Programs. Happening quarterly, P3 90 is designed to assist attendees in setting and reviewing their annual goals on a quarterly basis. To ensure you are spending the time each quarter to track, measure, look back, and look forward, during this bootcamp you'll go through an organized system to make sure you're on the fast track to accomplishing your goals.
HOW WILL YOU KNOW THIS PROGRAM IS FOR YOU?
By the time Thanksgiving and Christmas roll around, you will be dreaming about being a New You; you'll be ready for your business to be supported by New Energy; and you will know your Profitability can be On The Rise in 2015!
Here are some titles of the sessions from the curriculum you'll be enjoying:
Because We Think, Life is Mental
The Line Is Drawn, Starting From Where You Are
Doubt & Fear Delimiters Can Be Conquered
The Business of Business – 5 Pillars
Pumping up Your Virtues
Who Am I?  Who Are They? 
The Importance of Commitment & a No-More-Stopping Clause
My Reward Is In My Message
Comfy with Your Resourcefulness
To Sell or Not To Sell, That Is Truly the Question
No Integrity, No Success
The Money Is In The Message
Deciding in Favor of Discipline and Hard Work.
Is My Plane on the Runway or In the Hanger? 
Being Service-Oriented – If It Worked for Ghandi…..
Gears Down and Head Up! 
The Power of Questions.
6 Ways to 6 Figures. 
The Uniqueness of Individuality.
The Fortune Is In You! 
Lynn and Pat know being a part of this Mastermind Coaching Group will change your life and business forever, and that moving forward, it would be impossible to fail following their guidance.
The Only Question Is: 




Are You Ready to Step Up to the Challenge?
Here's what others are saying about working with Lynn and Pat …
"Pat,  what I love about you is how in-tune and quick you are to get the essence of writing I hope to get. That to me is super amazing. You are very talented." ~ Yamini Bhatt, www.Ridham.com
and
"I didn't see the potential in my business until working with Lynn. I knew I was doing the work that fulfilled my purpose in life, but I didn't know business, so I wasn't confident. After spending
time understanding the money side of my business,
growing my programs and offerings with
a plan, and putting in the systems that made things easier, I stepped out
to do my work and   even raised my rates. I'm offering such great
value and I'm earning  the income I believe I deserve.
I'm much more confident and happy in life."
~Lissa Smith, Holistic Health Practitioner, San Jose, CA
INTRODUCTORY SPECIAL OFFER
This will be easy on you and easy for you
to invest in your personal and business growth:
Here's What's In The
Business Mindset and Money Mentoring Mastermind Coaching Group
*20 weeks of Live Mastermind Coaching and Training
*Mindset Mastery Training
*Business Development Coaching
*Business Mastery Training
*The Power of the Mastermind
*Tools, Systems, Checklists and More
*Resources for Additional Support
*Clarity in your Core Message
*A Chance to Get Laser Focused Coaching in the CEO Seat
*Audio Replay Links
*Added Ideas for your Sales Funnel
*A Private Facebook Group
*Skills Development Training
*Access to the B.I.Z. Info Zone Weekly Shows
*Affordable Cost
 PROGRAM COST: 

$997

 
Enroll Before 12/31/14  –  ONLY

$497


[3 Payment Options to Choose From]
For this Special 20-Week (50% OFF) Offer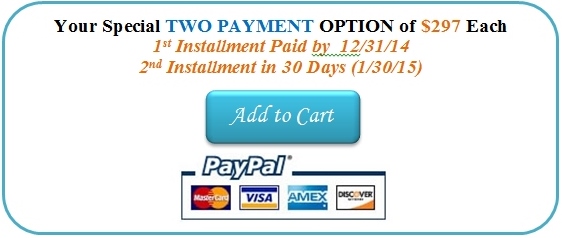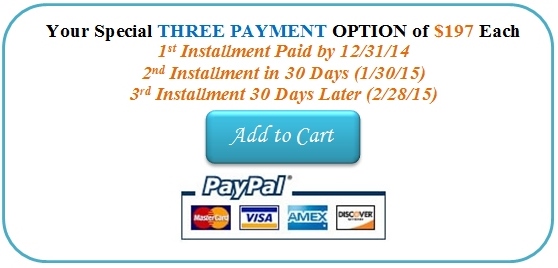 OUR 100% SATISFACTION GUARANTEE: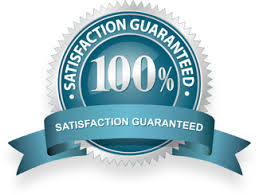 If for any reason, you decide by the second week of classes 
(before Class #3 is taught) that this Mastermind Group is not for you,
we will refund all of the monies you have paid,
No Questions Asked!
 MOVE FORWARD KNOWING WHAT YOU NEED IS
RIGHT IN FRONT OF YOU. 
IT ONLY REQUIRES THAT YOU … TAKE ACTION NOW! 
CLICK One of the OPTIONS Below!
… and we'll see you on the other side.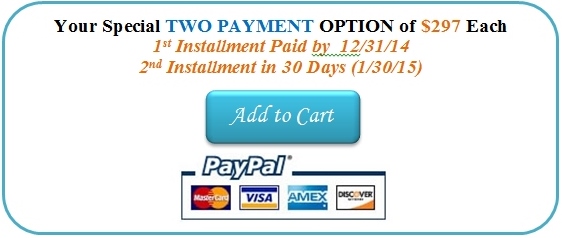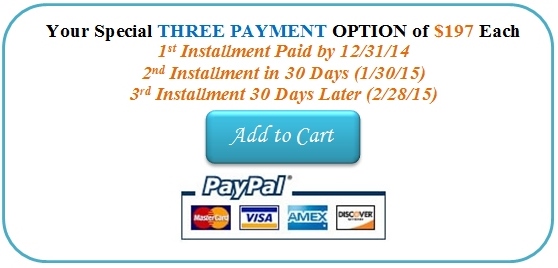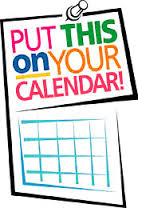 Put the dates on your calendar and plan to join us.
This is for you if you want 2015 to be different than 2014 was!
We can't wait to see you in the Business Mindset and Money Mentoring Mastermind!
To Your Business Success,
V. Lynn Hawkins    

and    

Pat Matson


Business Mentoring and Money Mindset
Mastermind Change Makers
P.S. To keep it simple for you, there isn't anything more for you to read. 
Just do it!  🙂
Business Mindset and Money Mentoring Mastermind Coaching for Your Success