Welcome!
The

P3

Blueprint for the

Academy of Social Entrepreneurship 

is to train heart-centered, purpose-driven entrepreneurs with a desire to create financially successful conscious businesses and positively impact the world.The

P3 Academy

empowers entrepreneurs who have the heart of a non-profit and the passion of a start-up, to build business in a holistic framework of rapid and sustainable growth, as a

10x CEO

.
We do this by helping academy members learn, practice and embody the business building framework of the 5 Tiers of Accelerated Business Development that incorporate Rick Justus' 12 Practices(TM) methodology. Building business in this manner allows a CEO the ability to plan the strategy, focus and take the inspired action to grow a business you love, earn more revenue, and do more good in the world.
Here is part of the process  …
Purpose …

Define your purpose and clarify your message in business and life

Planning … 

Create your vision and plan a strategy to implement with intention and accountability, to easily and effectively bring your service and value to the world

Prosperity …   

Design and live the lifestyle business of your dreams, while making a bigger difference in the world
*** Knowing the reason(s) WHY you want the business you have, who you serve, and how you can serve to the highest degree is the 1st premise of the P3 Academy.  
We are redefining social entrepreneurship in a way that opens more doors  the small business owner, to have more business to have more of the life of your dreams, and do more good in the world.
"Be the change we wish to see in the world …" 10x your business to impact more and cause sustainable change by what you do, because that's who you are!
Watch the above video and see what others are saying about the P3 Academy.

 Using an Holistic Framework for Accelerated Business Success begins here with a Focus on a comprehensive, easy to employ system with forms, checklists and worksheets built based on the 3 Laws that Embody the 12 Practices(TM) of Business Acceleration to 10x your Business Growth
[1]  The Law of People
[2]  The Law of Processes
[3]  The Law of Systems
Get all this and

more … 
Click HERE to Find Out More About the 
P3 Academy

and the 12 Practices(TM) to 10X Your Business


BECOME YOUR BEST YOU – You Were Made for MORE!
Are you ready to release the reasons You have been holding Yourself back? Are you ready to release why your connections bomb, potential clients walk away, interviews sizzle out, you lose your words, become too wordy, lose your train of thought, or get stuck, stumped, stutter, or stopped … even when you think you won't?
Woman Warrior Entrepreneurial Goddess of Light, Step Up, Step IN to the truth of who you are … STOP
Hiding

Fighting

Doubting

Excusing

Crying

Screaming and

Trippin'
Step Up to Step In to your BIG Business Vision, Vibe, Voice and Visibility. You were made for more and I am unapologetic in Giving us all Permission to be Victorious!!
As human beings, we are a sea of complexities and unless we learn to understand what makes us up and how to shift our thoughts to shift our actions, we will stay stuck in the past, in negative behaviors and living an unsatisfied life.
If you feel like you're swimming against the tide and just can't get ahead, then you've got a number of negative thoughts, negative beliefs and blocks that are preventing you from making that breakthrough and getting what you desire in business and/or life.
News Flash … It can even get worse, because with all the negative thoughts and beliefs you'll keep making the wrong choices, and you deny yourself your best, personally and professionally. You can feel like you're living in the fog of life.
It doesn't have to be that way. You were born to be Victorious. You were made for more!
This Personal and Professional Developement Program is designed so that each week of the program, you will transform some aspect of what may be limiting you. Through the proven processes and using the tools, you will have everything you need to feel yourself become more … articulate, poised, confident, diplomatic, a high-performance team player, a leader and an example that others will want to model.


STEP IN

 

to your  

Money Flow
4-Part FREE Video Training
Enhance Your Potential to Earn More Revenue!
… and … Do More Good!


P3  Academy of Social Entrepreneurship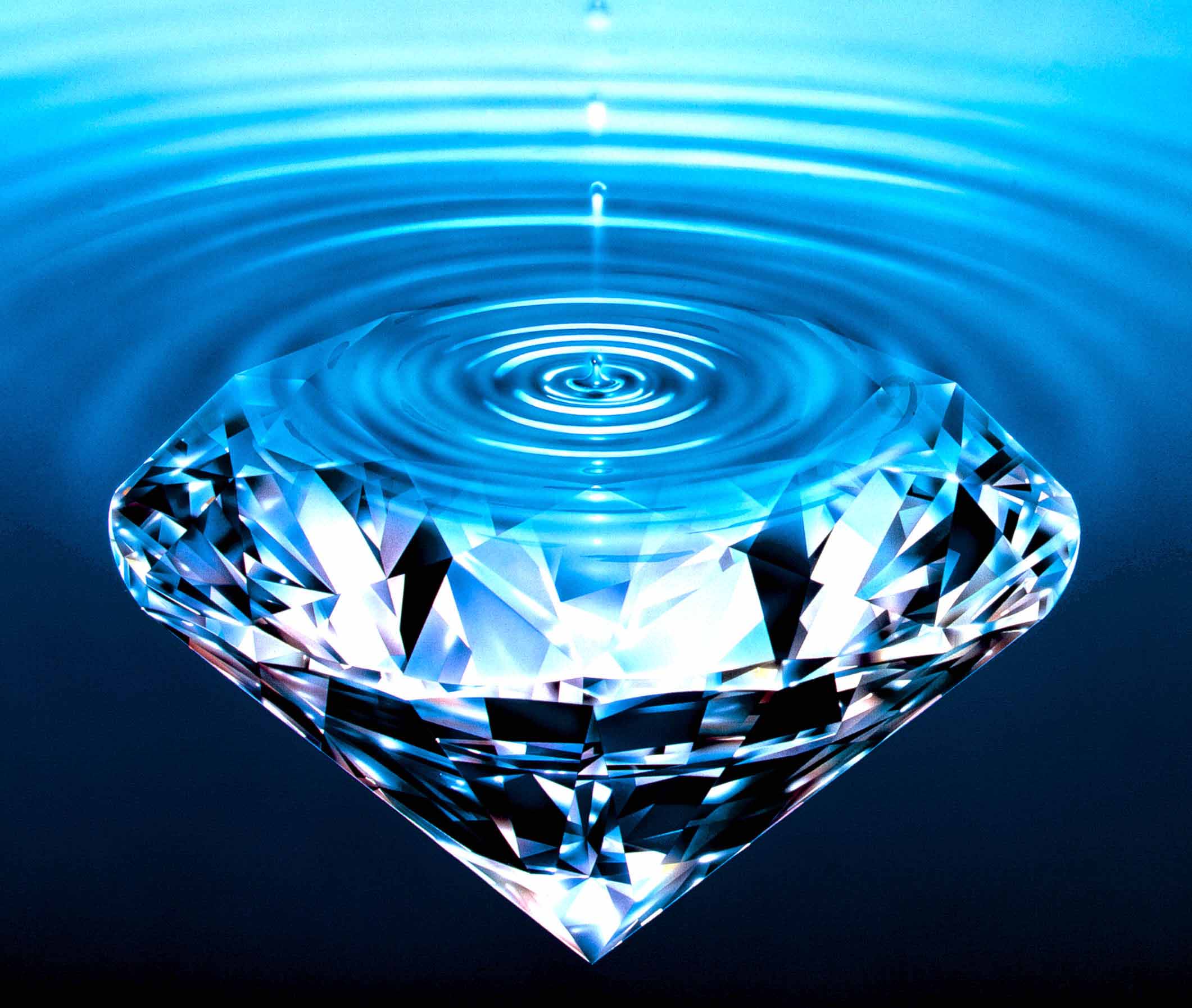 DIAMOND

 

INNER CIRCLE
BUSINESS ACCELERATION

MASTERMIND

PROGRAM 
One-Year Business Development, Mentoring and Mastermind Program
providing enrolled members 

the tools, teachers, resources, and opportunities to
 Easily and Effectively Grow Strong, Sustainable Business, increasing revenue and doing more good in the world
through and including …
Access to Courses and Workshops

Expert presenters doing presentations with Live Q&A

Business Development Strategy Sessions

Get It Done Workshops

Weekly Mentoring and Training Calls

Strategic Innovative Joint Ventures

Implementing Integration Marketing Strategies

Membership and Course Creation Made Easy

Authoring and Easy Kindle Publishing for Your Book(s)

From Clarity to Cash or More Cash Workshop

Connect to Your Cause and Create Massive Wins

BIZ Info Zone Shows for the Savvy Social Entrepreneur

BONUSES, BONUSES,  and MORE BONUSES
Value … Worth Thousands!
Click Here to Find Out More!

Why Crowdfunding WORX
Crowdfunding provides the opportunity for businesses and individuals to raise funds in a short period of time (typically 30 days) to fulfill their passion and/or need, or fund your favorite cause. 
Positive Impact Makers, in partnership with the P3 Academy of Social Entrepreneurship, supports crowdfunding in a unique way. It's called "disruptive innovation".  
Join us to explore how you can crowdfund easily, quickly and with those who want to fund you.
Whether you have a business need, or a desire to bring your message more clearly into the world as an author, speaker, coach, mentor, Crowdfunding WORX and I've designed the 5 Essential Steps of the Crowdfunding Success Blueprint to help you create your successful campaign. 
Whether you do it yourself, or you hire me and my team to help you, this system has worked and will work for you.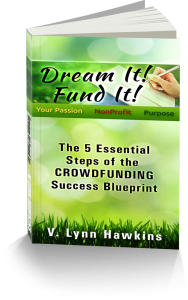 Keep an eye out for the release of Lynn's new book.
Coming SOON


The P3 Academy of Social Entrepreneurship has a few alliances that we offer an opportunity to connect with … 
Your Dreams!
P3 ASE … We are creating social entrepreneurs who are making a difference, causing change for the better to all who we embrace in our work and our lives.

ASHOKA INNOVATORS FOR THE PUBLIC
Ashoka is the world's largest association of leading social entrepreneurs with a world headquarters in the D.C. Metro Area (Arlington, VA) and regional offices in the Americas, Europe, Asia, Africa and the Middle East. For information on your local Ashoka office please visit their regional office website listings.
Ashoka has a shared vision to impact the world with Leaders of all types and in all locations.
Vision:
To advance an Everyone a Changemaker world, where anyone can apply the skills of changemaking to solve complex social problems.
Mission:
To support social entrepreneurs who are leading and collaborating with changemakers, in a team of teams model that addresses the fluidity of a rapidly evolving society. Ashoka believes that anyone can learn and apply the critical skills of empathy, team work, leadership and changemaking to be successful in the modern world.
https://www.ashoka.org/visionmission

Having a plan for the forward movement of your business and your life is the key to moving with ease.
If you don't have a business plan for your business, you're leaving money on the table, and you are paving the road to your dreams with undo struggle.
Write your plan and make it compelling, simple, fundable, and full.
Struggle No More!
Download your Complimentary Copy of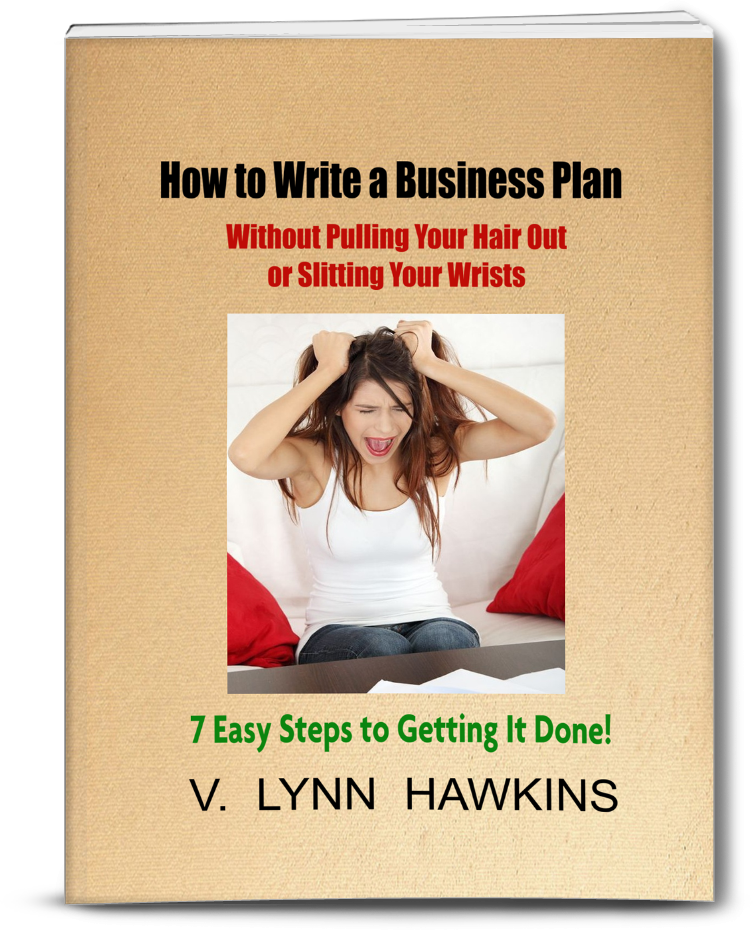 How to Write a Business Plan
Without Pulling Your Hair Out or Slitting Your Wrists!  
7 Easy Steps to Getting It Done!!  
by V. Lynn Hawkins
A comprehensive guide to help you easily write your business plan and give voice and a story to your vision for your business! 
Download Your Business Plan Guide

To find a social media and traffic generation strategy that helps you grow engagement to and with your target market, get your guide by Dean of Directions University, GINA GAUDIO GRAVES and Traffic Master JACK HUMPHREY, authors of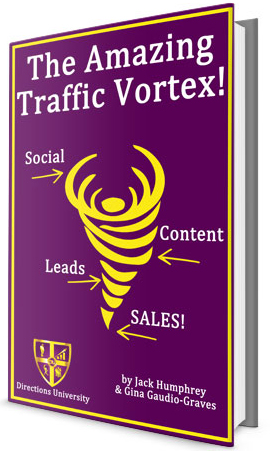 This is one of the most valuable tools we use at the Academy to help you understand how the traffic vortex is your key to new clients and new markets that you haven't tapped in to, and where your ideal client is hanging out.

In the Conscious Entrepreneur Enterprise Program ("CEEP") the membership, book, course and content creation opportunities are vast for both Student and Faculty! The P3 Academy will help you create, publish and market your book in a powerful way, leveraging your existing contacts while adding new ones for greater reach.
Want to create a course for delivery to entrepreneuers both live, and/or through digital products?

Already have courses designed and held in digital format, but you need a vehicle for exposure to your target entrepreneurs?

Want to expand your business by having a system for creating and maintaining courses you've created for your tribe?
Become a Part of the Diamond Inner Circle to get all of the above  and be a part of a group of some of the most amazing content creators in the world. The Diamond Inner Circle includes a membership in the Conscious Entrepreneur Enterprise Program. Check it out here …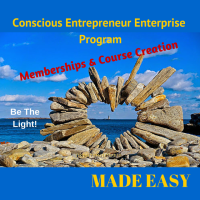 CLICK HERE   TO GET MORE INFORMATION AND ENROLL
---
Contact us and let us know what we can do to help you move your business forward in our 10X CEO holistic framework, aligned engagement and easy execution.