Welcome!
The 

P3

 Blueprint for the 

Academy of Social Entrepreneurship

was designed to help heart-centered, purpose-driven entrepreneurs who are great at their craft, but not so much with starting or growing their business. Our mission is to help you strategically plan for positioning, profits and progress through the next decade while making a positive impact in the lives of those you serve.
Growth has its rewards and its challenges. Are you ready for both sides and the middle? 
Through the 

P3 Academy,

we engage, educate and empower entrepreneurs who have the heart of a non-profit and the passion of a start-up, to build business in a holistic framework of rapid and sustainable growth, as a 10x CEO.
We believe that good business is about building community, nurturing relationships, inspiring leaders, and transforming lives.
We do this by helping academy members and clients learn, practice and embody the business building framework of the 5 Tiers of Accelerated Business Development that incorporate Rick Justus' 12 Practices (TN) methodology. Building business in this manner allows a CEO the ability to plan the strategy, focus and take inspired action to grow a business you love, earn more revenue, and do more good in the world.
-Purpose … 

 Definition and clarity about your purpose in business and life


-Planning ..

.

 Your vision and a strategy to implement, bringing your value to the world


-Prosperity … 

The lifestyle business of your dreams and making a difference in the world.
We are redefining social entrepreneurship in a way that opens more doors for the small business owner, to have more business, to have more of the life of your dreams, and do more good in the world.
"Be the change we wish to see in the world …"
Watch the video above and see what others are saying about the P3 Academy.
With the P3 Academy, we help you in a full 360 degree accelerated businesd development methodology, or on any piece individually. We believe that the speed of growth of any business is directly aligned with the speed of growth of its leader and we help you design an implement what works best to fit your unique needs.
Schedule your 30-min Complimentary Rapid Results Discovery Consultation and get your questions answered. CLICK HERE TO SCHEDULE
Here are a few of the ways we help: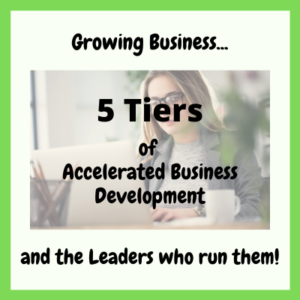 The 5 Tiers of Accelerated Business Development is an opportunity for Doctors, Health & Wellness Practitioners, Therapists and Solo Entrepreneurs who want to take their practice into the digital space where more business, revenue and client satisfaction will be achieved in the decades ahead, requiring a High Touch, High Tech philosophy of doing business. 10x your business to earn more revenue, impact more people and cause sustainable change by what you do.
COMING SOON – 5 Tiers and 8 Weeks to Double Your Revenue CLICK HERE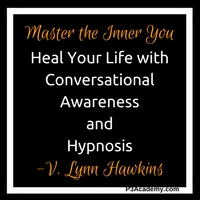 BECOME YOUR BEST YOU

 –
You Were Made for MORE!
Are you ready to release the reasons you have been holding yourself back? Are you ready to release why you're stressed, angry, depressed, overeating, drinking excessively, or lacking self-confidence? 
Don't stay stuck in the past, in negative behaviors, unhappy, and living an unsatisfied life. Hypnosis is one of the fastest, safest ways to shift beliefs and behaviors. Lynn has used hypnosis with business clients and has decided to do more to help others become their best selves.
Learn to Master the Inner You through hypnosis with Lynn, CLICK HERE.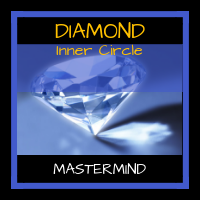 DIAMOND INNER CIRCLE
BUSINESS ACCELERATION MASTERMIND PROGRAM
One-Year Business Development, Mentoring and Mastermind Program
Weekly coaching providing tools, resources, and opportunities to Easily and Effectively Grow Strong, Sustainable Business through group offerings, cross-promotions, speaker training, book publishing, and more.
Grow Business while participating in virtual summits, develop a signature program, speaker trainings to learn to make an offer, event participation, book publishing, interviews, and more. CLICK HERE to find out more.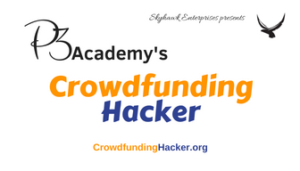 Developing a business growth plan becomes a more exciting process because Crowdfunding WORX. There are factors that make crowdfunding a great means to get funding for heart-centered entrepreneurs, businesses and individuals.
One of the biggest challenges that entrepreneurs have is access to capital to grow business. We consider if you can benefit from raising capital to fund a business need or a social impact cause through Crowdfunding. See if the Crowdfunding Success Blueprint Bootcamp is right for you.
CLICK HERE to Schedule your 30-min Complimentary Rapid Results Discovery Consultation and get your questions answered.
With all of our P3ASE programs, our goal is to help you create the VISION of your heart's desire for business, get clear that you're aligned in the VIBE of your heart, create the messaging that is right for your ideal customer so your VOICE is heard above the crowd, and create the marketing flow so you can get the VISIBILITY needed to increase your exposure, and your income.
Contact us and let us know what we can do to help you move your business forward in our 10X CEO holistic framework, aligned engagement and easy execution.
In grateful service,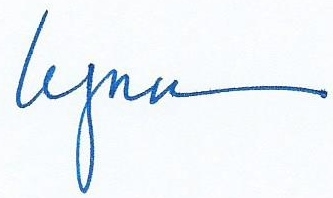 V. Lynn Hawkins, CEO of the P3 Academy SE


Certified Business Acceleration Coach &Mentor, Strategy Development Muse, Author, Speaker


408-758-8868   |   lynn@p3academy.com
Connect with me:    LinkedIn   |   Facebook   |   Twitter   |  Google+
     "The purpose to life is [living] a life of purpose!" Robert Bryne 
/
All Rights Reserved (c) 2020 Skyhawk Enterprises | P3 Academy SE