Fulfilling Your Potential – 

CONNECT

Master Class
Connect, Collaborate, Create, Contribute
The creators of Your Heart Ventures have made it their mission to help entrepreneurs gain clarity about what brings harmony into business and into our lives. It's the knowing that heart is our unique signature (One Heart – One Business) and when we connect with others, we can collaborate to powerfully create in service to others (Many Hearts – Many Businesses) making infinite opportunities to contribute in major ways in the world, and lead a more meaningful life.
We have chosen to align Your HEART Ventures programs with the Earth Energy Gemstones.  For the Fulfilling Your Potential Master Classes, the related gemstone is Citrine; the golden opportunity for fulfilling your potential.
Learn in a space of heartful groundedness, to artfully increase the tools in your toolbox, the impact you are making in the world, and the revenue in your business.
This Master Class is the first of several planned for 2015 and beyond, focusing specifically on Connecting and answering these questions:
1. How can I easily and effectively connect with my ideal client?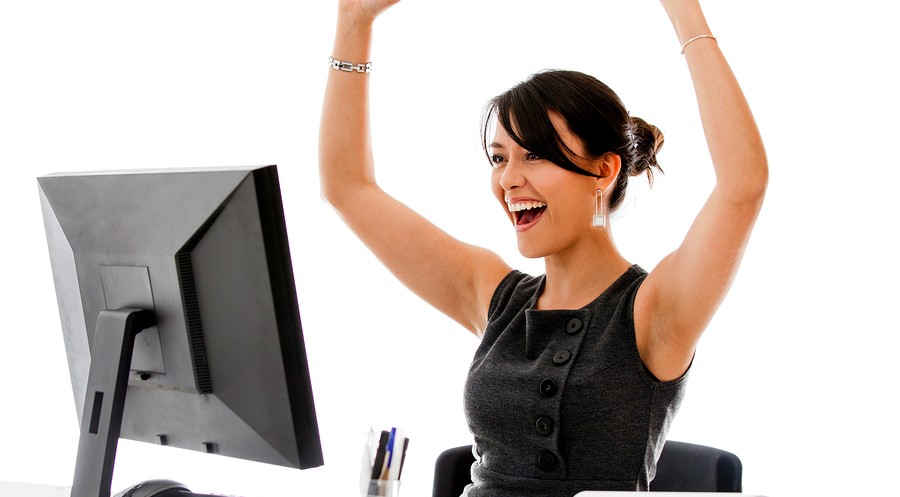 2.  Where will I easily find my ideal client to connect with?
3.  How can I have a long-term, easy, sustainable, and engaging connection once it's made?
These questions and more are answered in the content being delivered in the CONNECT Master Class.  Watch this video and see what Cynthia and Lynn say about what you'll be able to experience.
During this 2-1/2 days of content filled trainings, you will learn how to easily connect with your ideal clients, how to engage with them, where to connect with them, and how to continue the connection once it is established.

The above video is a short clip about what you'll experience over the 2-1/2 days of the Master Class. Check it out!
Here's what we'll cover:
DAY 1   Connect with your people!   
Cynthia Gardner O'Neill / Heartmonics(TM) – Harmonize Life with Heart Ventured Relationships     Want more sustainable business leading to better referrals, long term customers and clients, supporting trust within your JV partnerships, and affiliate support within your business communities?  It happens here!
Matt Perelstein / Emotional Intelligence – EQ 101 for Entrepreneurs     What is Emotional Intelligence? How does it impact, impede or help the entrepreneur? Get answers and figure out your EQ.
Aline Boundy / Align With Your Purpose      If you care about being in the strength of your passion and purpose to let your brilliance shine, learn the power in the 5 Steps to get on Your Path to Purpose and align for massive success.
David Bullock / Story Leverage – Story, The Most Amazing Leverage Tool on the Planet      To use story most effectively, you must know these underlying principles. They are the foundation and the opportunity for story success.
Josef Mack / Connecting with Your Audience and Increasing Your Assets through Building a Stellar Reputation        Reputation is one of the most important aspects of our business.   It tells your online story.  Tell a more effective story by what others say about you, using these 5 keys to managing your online reputation.
Gina Gaudio Graves / The Vortex Model of Doing Business     Making money flow takes the practical application (the "Inspired Action") of manifesting for lifestyle business owners.  A Vortex plan for your ideal life, business, and service, is the key for success.
Monikah Ogando Halsey / Thriving: The Soul and Science of Authoring Your Success     There really is a science to authoring your success. A plan for Thriving resulting in a successful outcome for your customers and clients and for you can be done in these 8 steps to your profitable customer pathway!
V. Lynn Hawkins and Cynthia Gardner O'Neill / Heartmonize Your Business – HV Conscious Entrepreneur Enterprise Program    Having a membership site and creating courses until now has required many pieces and a lot of time.  STOP It!  Here's a program that gives you everything you need to manage a high level membership group and create courses that support your membership, or create the courses that increase your membership.
Excited Yet?  Here's a taste of what you'll experience with one of our Faculty Instructors:  Watch this short video.
DAY 2     Connect, then what? 
Danielle Miller / Branding "Right Brain Creativity + Left Brain Strategy = Rockstar Brands"     Can you imagine branding seen from a strategy of right and left brain intelligence, merged to bring the vibrancy and attraction that works for you like never before? Discover your brand archetype and Imprint / Influence / Impact to increase revenue.
V. Lynn Hawkins / Social Entrepreneurship Success Quotient Yields Increased ROI and Your Legacy Money Matrix       The NEW Social Entrepreneur is the Conscious Entrepreneur on a higher mission, creating higher returns on all that gets invested in their business. At the same time, legacy is no longer only the thing that is left when you're gone … it's lived while you're here. Get the formula blueprint for this success quotient.
Social Sharing Panel – Social Platforms in Review      This panel of high performing social media players will not only give you the good, you'll hear the bad and the indifferent opinions about these platforms so you can decide if there's a new playground for you to play in.
Virginia Parsons / Delivering Content via G+ and GHOA for Revenue and Exposure     Not a G+ player? Missing out on the millions in opportunities through the most engaged global market in the world? Missing out ends here!
Jason Hodge / YouTube Unleashed  – Enter the YT Powerhouse    The second largest search platform on the planet is being seriously under used, meaning capital is being left in the ether. Optimizing YouTube to increase subscribers and cash flow are the main focus here.
David Baer / Facebook Marketing Strategic Attraction Success        Are Facebook Ads the next best thing? There are at least 5 things that can increase you client attraction success using FB, including embedding video, adding button links to your web and sales pages, and more.
Julie Wolf / Skype Engage, Re-Engage, Reconnect through Communities       When you've heard the saying 'You don't know what you don't know', it's talking about this.  Most don't know how to effectively use Skype to attract the ideal client, engage and create sustainable, valuable relationships. 
 DAY 3     Continue Connecting! 
Dr. Monikah Ogando / Speaking and Interviewing Success Secrets for Radio, Web or Live TV       Set yourself up for success and hear a presenting pro give away her secrets for success … what you do, what you don't do, who you connect with before and after an interview or speaking engagement.  Want to get paid for speaking and interviewing?  Be here!
Jack Humphrey / Traffic Vortex – Let the Traffic Flow       Traffic is always an indicator of greater success, although doing it the hard way, yields only frustration.  Take the frustration and turn it into elation when you hear the Traffic Master's strategies for attracting traffic to your blog, website or event.
Cynthia Gardner O'Neill and V. Lynn Hawkins / Wrapping It Up, Q&A  and Participation Awards      The best way to end an event that has had great participation is to provide some special gifts, awards and allow the feedback and questions to flow. Hang around for this short session.
NOTE:  You Must Be Present to WIN!   (Just kidding!)   We invite you to be there live, even though we realize life and/or business may call you to other things. All sessions will be recorded and all registered attendees will be able to gain unlimited access to the video recordings. You will also be able to engage in the G+ communities for continued Q&A, connection and conversation.
All Modules will be delivered over Google Hangouts On Air where you can view live or in recorded form and engage right there on the page.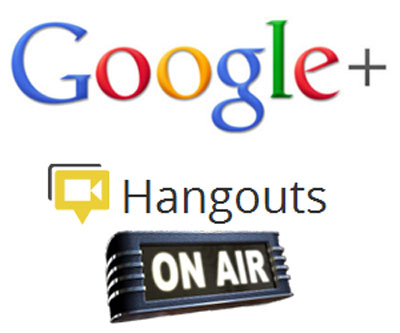 Once you sign up, you'll get your access invitation to the Private G+ Community and have access to all the Modules from there.
Make sure you check out all the Bonus Gifts that are piling up for you to take with you as well.
At this point, what else is there to say except …
PURCHASE THE COMPLETE DIGITAL PACKAGE
Cost:    $397      ONLY  $197  
---

---
 [1]     No Payment Today, No Payment and No Interest  When Paid In Full within 6 months through PayPal Credit.  It's easy to apply and it only takes seconds.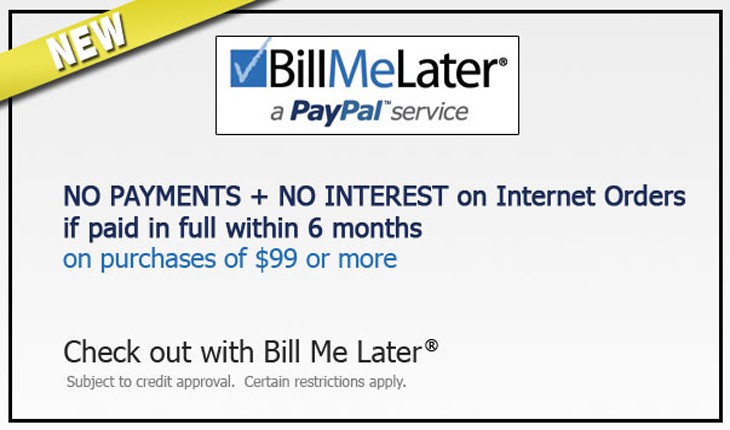 ---
[2]     Full Payment  of  $197  Today

---
 [3]     2 Payments of $111 each.   First Payment Today, Second Payment Due and Automatically Billed in 30 Days

---
BONUS  AND  BIGGER  BONUS
Each day begins with something of value
Gifted to some Special Person in the Audience!
You Must Be Present to WIN!
**********
---
Money Back Guarantee  
If you're not completely satisfied with your purchase and wish to cancel, do so within the first 30 days and we will refund 100% of your cost.  
No questions asked.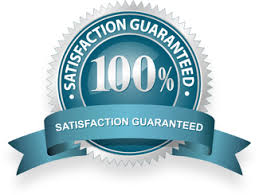 All of our Your HEART Ventures products and services come with a money-back guarantee.  Some have restrictions and ALL are 'No Questions Asked'.
***
---
 Sign Up

NOW

to take advantage of the

Special Cost!
      [1]  Bill Me Later!                                 [2]  $197 In Full                                        [3]  $111 Today
Invite Your Friends and Earn Money Back!!
Become an Affiliate / Earn More Money!!

To Your Massive Success and New Heart Ventures!!
Cynthia   and    Lynn 
All Rights Reserved (C) 2015   |  Your Heart Ventures
Center for Loving Consciousness  |  Skyhawk Enterprises  |  Heartmonics(TM)  |  P3 ASE