You've completed the 1st 12 weeks of the Purpose and Power program in the transformational BECOME YOUR BEST YOU – You Were Made for More Personal Development Coaching Program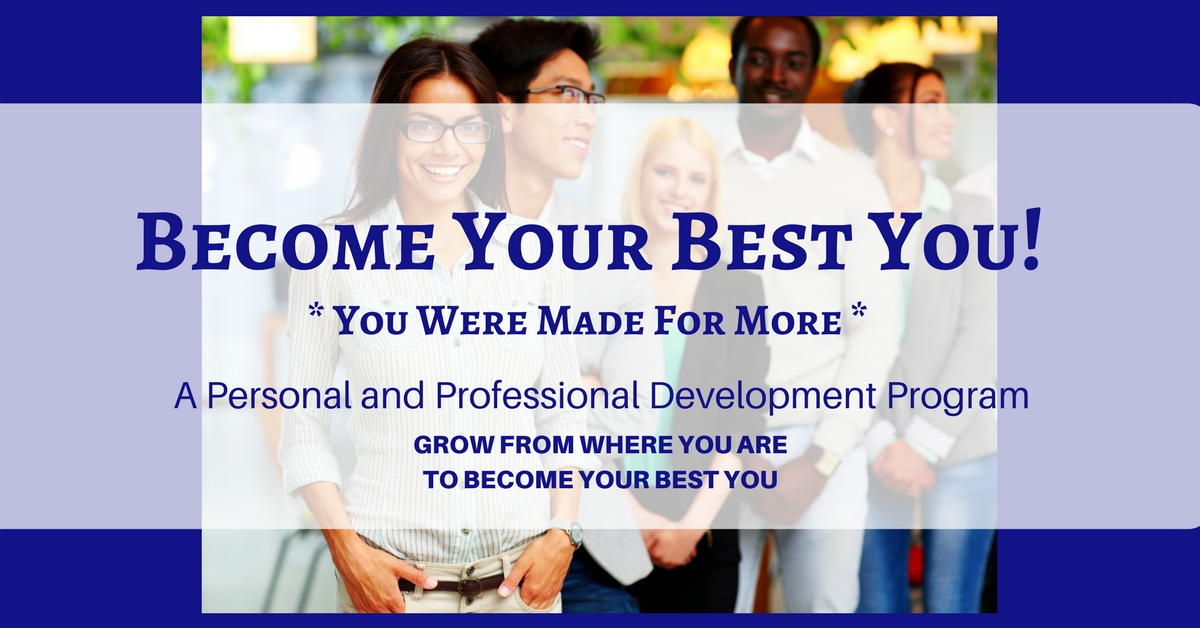 Congratulations for being in the conversation about continuing your forward progress. Recognizing the growth you've experienced so far really is just the beginning. It's your birthright to be happy, live on purpose and in the strength of your personal power.
I know what it feels like to desire so much of your life, yet you feel you're still so far away from being who you know you were made to be. So, let's talk about what the next level looks like.
It's time for you to Master the Inner You. I truly believe that through hypnosis and conversational awareness, we live into our responsibility to become our best selves and the Purpose and Personal Power II Program will get you there.
Here's how… First, let's confirm what you did in Purpose and Power I. You …
–> Identified some of the root cause(s) of what is limiting you.
–> Learned to be aware of and replace some of the negative, limiting and false beliefs and perceptions you had … and yes, some of those you didn't know you had. 
–> Learned how to Acknowledge and Accept where you are, which is continuing to open the door to becoming more of the woman you are called to be.
–> Learned to recognize and acknowledge the shifts you were making, some even a little painful, but worth it.
–> Learned some tools to support you (the One Tap Solution, the 5 Second Tool, the Battlefield of the Mind, and more) so you could keep growing in a positive direction, becoming stronger, more confident and capable of articulating what you want in life.
–> Even released some of the fear and lack of motivation to Be, Do and Have what you desire in your life and your work.
Now it's time in Purpose and Power II, to Unlock your True Potential and Master the Inner You
We humans are complex beings. What we learn and interpret in our first 7 years of life only gets reinforced as we grow older. What we learned, we decided was truth. When we looked at our lives from that perspective, we kept experiencing the things that supported those truths. That is the formation of our belief systems. We've lived with truths and false beliefs as our personal truths.
At some point, we learn that some of what we learned and believed was NOT true. That poses a problem to our belief systems because our beliefs don't generally like change. All change begins with understanding, then making new decisions about truth.
In the Purpose and Power II Program, we focus on the belief systems which are the control center of the Inner You.
Over the 12 sessions of the program, we will continue to integrate use of the tools you have in your toolbox and each session will include a focused Hypnosis or Visualization exercise. All our work is, as usual, held in the strictest confidence.
Upon completion of the program, you will be provided a narrative debrief (a report card of sorts) outlining the growth that I've seen you experience during our time working together. This will note your areas of marked growth and anything you may want to continue to be aware of, and/or focus on for added improvement.

The following course outline will give you more details about what you will be guided through:
12 Week BECOME YOUR BEST YOU Purpose and Power II – Course Overview Outline
Week  1 – Conscious Grounding, Exposing the Enemy and Creating a New State of Being – In this session, we focus on 3 things:
(1) We assess where you are and what you feel needs focus. We set the premise of identifying a problem and turn it into a project seeing the solution to create an energetic resolution.
(2) We examine the two enemies of your dreams. They have names and their job is to make you suffer without knowing it's suffering. The 1st enemy is the Devil. It's his job to make you miserable and keep you in suffering. The 2nd enemy is you. I call it 'The Enemy is the Inner Me' syndrome. We explore both to expose them and eliminate the fear that they perpetrate.
(3) We ground into understanding the Two States of Being: Beautiful and Suffering. The monkey mind is a natural  Both are optional yet you can only do one at a time.
Week  2 – Shifting Negative Habits thru Awareness More Quickly – In this session, we explore habits, what they are, how they're formed and how they play into what you do and how you feel. Negative habits impact your personal power and when you understand when they reveal themselves, you can make the shift to change.
Week  3 – Understanding Staged Growth and Knowing the Battle is Already Won – In this session, we take an in depth look at the messages from the Battlefield of the Mind, by Joyce Meyer. When you know the battlefield is your mind, and it's a battle for your soul, you know how to respond to the enemy without fear. Your enemies will know they have no chance and your positive change will happen easily. You know how to shift anxiety, loneliness, anger, fear, negative self-talk, and allowing the snide remarks and triggers of others cause pain. You feel your growth and thus, the win.
Week  4 – The Power of Endings and Beginnings – When the deeper cause of a belief surfaces, we can unpack understanding around the beginning and ending of a thing. The question asked is which comes firm, the beginning or the ending? We can understand the energetic frequencies, motivation and de-motivation involved, which strengthens the vision for your life. Your vision opens the gateway between your heart and your brain so that you welcome changing your mind that results in changing your life for the better.
Week  5 – If It No Longer Serves You, Let it Go To Grow in the EASY – Much of what we learn is to hold onto things. Understanding how our power increases and more of our purpose is revealed happens when we let go (forgiveness of self and others) is how we grow and get stronger. In this session, we examine the Five Primary Drivers in Life and how they support positive behaviors.
Week  6 – What You Think, You Create – The brain is a goal achieving machine. When you align your beliefs and your decisions with the outcomes you want, you will produce it. Continually thinking things are hard, or people treat you badly, or you're scared, produces more of that and brings it into your reality. In this session, we focus on the use of our tools, the MAP to bring you back to focusing on what you want, not what you don't want.
Week  7 – Transforming the Next Level of Fear – Fear can be crippling. At any stage in life, it can not only stop you in your tracks, it can cause "stuck"ness and the return of self-sabotaging behavior that can create set-backs, or worse, damage your physical health. In this session, you'll learn how to speak to fear and use fear to give you a stronger reason to move in a positive direction, propel you to more and you will watch it diminish to dust.
Week  8 – Hypnosis and the Spellbreak to Create Unshakeable Confidence – In this session, you will learn more new empowering languaging and tools, and you'll learn another technique that puts you more firmly in the driver's seat on your purpose and power journey.
Week  9 – Gratitude and Forgiveness Rituals for Myself – Having tools means nothing if you don't know how to use them. In this session, you will learn to use a couple of energy tools to create an air of gratitude, forgiveness, peace, and calm.
Week  10 – How I See Myself and Relationship Deservability – Progress is measured by how you see yourself. In this session, we ground into your powerful self-perception and confidence. The way you see yourself determines how others see you too. Relationships are built on how we show up … unique, genuine, authentic, courageous, and 'Just Be You' are the expectations. We look at the reality vs the expectations.
Week 11 – Grounding in Confidence with More Positive Validation – This is a very experiential session that will enhance the confidence you've been building. We review your dream and the vision of what you want for your life. We also evaluate your confidence level with an assessment and results review.
Week 12 – Empowering You to Become More of Your Best You! – One of the biggest opportunities open to you is recognizing the best in yourself and your ability to influence others. Since we are constantly in a sales conversation, you will learn the Dale Carnegie Technique. In his book, Best Selling Author, Dale Carnegie's 'How to Win Friends and Influence People' teaches a set of principles and practices for selling, leadership, influence, and being. In this session, you will be immersed in the psychology of this technique and go through a series of exercises to complete this cycle of growth that gives you what you need to move forward to BECOME [Much More Of] YOUR BEST YOU! 
Each session contains:
Conversational Learnings

Focused Hypnosis Session

Prescribed Related Assignments
The Purpose and Power II Program is designed to support you through a higher level of personal and professional development. You were made for more and you deserve to live your highest and best life.
Beliefs are the framework for how we live our lives. Our perception of life and how we live our lives are created from what we have learned over time.
While it is not easy to shift what we've been so deeply engrained in, it can be easier than we think to shift anything. Napoleon Hill in his best-selling book, "Think and Grow Rich", calls this energy a "burning desire". When you have a burning desire for what you want in life, when you see the vision of it clearly, your heart and brain come into alignment and your subconscious mind begins its job to create it. No more holding back.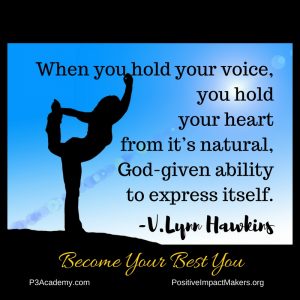 Your purpose and power are the keys to living a great life, having the best success in your job or business, and creating relationships that include reciprocal support. You are more confident and easily go after what you want.

Invest in yourself now and give yourself permission to Be Your Best You. No more suffering through or walking through life in a fog. You are worth it!
Program Cost:  $1500 One Time Payment (or 2 Payments of $750 each)
Upon agreement to the program, and since we work together live weekly in a virtual environment, I provide you with a Commitment Agreement to sign and return when payment is made. Payment is made via PayPal Invoice that is delivered by email with the Commitment Agreement. 
(NOTE:  If the two payment option if selected, the 2nd payment will be automatically charged to the account that the 1st payment was paid from.)
We select and agree on a set day and time for our weekly sessions and we meet online via my private Zoom Training Room. I provide the access information when it is agreed to our moving forward.
If you are ready to get unstuck, un-stumped and leave behind, negativity, self-consciousness, feeling unmotivated and overlooked … If you're ready to BE Your POWERFUL Best You, this program is for you! Learn to Be the Open Heart because Open Hearts, Open Hearts.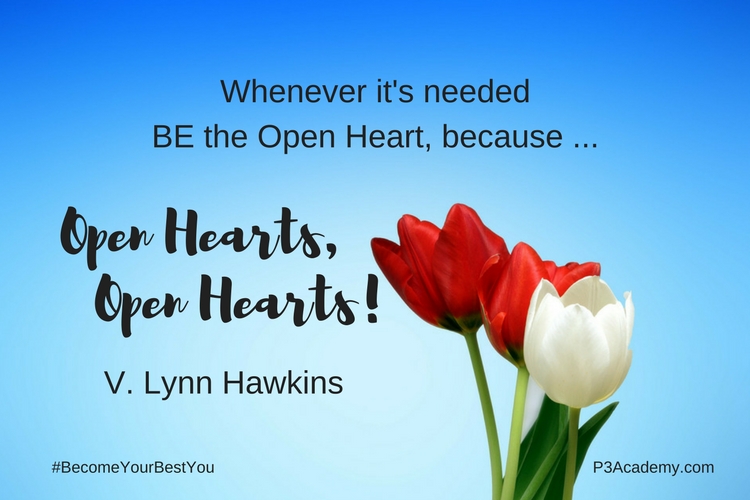 Each week of the program you will transform some aspect of what is limiting you and strengthen every area for living your powerful life. We will do various processes as appropriate for the situation and we will use the tools that you've already learned, while introducing you to a couple more that you can use. 
You will have everything you need to feel yourself being MORE articulate, poised, energized, living your purpose, and leaning into your power. Our working together will help you develop an even stronger confidence in yourself because of who you become, and create a readiness for the new opportunities in life and work you will experience.
This work will open you to manifesting the life and work that fills your heart and soul with MORE PURPOSE and POWER.
Give Yourself Permission to BE the Open Heart so you can Become Your Best You! You deserve to live on purpose and in your power.
Select your payment option here:
One Pay $1500
(with Special Bonuses)

OR
Two Payments of $750
(Pay Now and the 2nd payment will automatically be charged in 30 days)

Are ready to get unstuck, un-stumped and leave behind, negativity, self-consciousness, feeling unmotivated and overlooked?
Then, BE Your POWERFUL Best You! ENROLL NOW!
/