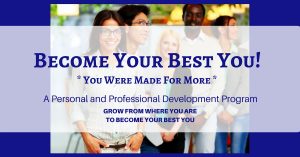 Hello Amazing You!
If you've ever felt the desire for so much more in your life, yet there's something holding you back, you are not alone.
If you've felt guilty because even though you want more for your life, you would rather hide. It's okay.
Even though real happiness is alluding you, it's not your fault?
I understand. That used to be me and I even believed the 'fake it 'till you make it', but it was taking way, way too long to make it and the fake it began to fade.
Because I know what it feels like; because I've been there, I believe that YOU are exactly who I've been called to help. Women, especially women of color who struggle with feeling like a fraud, and holding back because someone told you it wasn't for you, that you didn't deserve it. Don't worry…
Are you ready for the truth? … They Lied !!! And don't feel bad that you believed it. You trusted them, you were afraid of them, or at least you made them right. It's not your fault.
Guess, what? It doesn't matter anymore. It's time to change that NOW!
That's why I created the BECOME YOUR BEST YOU – You Were Made for MORE! Program.
This is the time to align with your INNER ME that is ready for the best life has to offer.
If you're ready to let it go, whatever is holding you back, and step up to being who you were Divinely designed to be, then I'm ready to offer my help.
This program will afford you so much in the grounding and validation of the progress you will make, from the very beginning to the completion of all the work we would do together.
In the BECOME YOUR BEST YOU – You Were Made for More Program, we focus on 5 key areas of BEing so you can Grow from Where You Are … to Where You Are Meant to Be Your Best!
 Purpose and Power –

The path of life isn't always easy to navigate. Doing so when you know your Purpose, is only part of the equation. You must know how to live, and move and breathe while standing in your Power to live in ease and abundance.

 Communications and Confidence –

Often we have those who have told us we'll never amount to much and or we need to be corrected. It shakes our confidence and we feel like we've been beat up and beat down. It impacts how we communicate with others and it keeps us in our heads. Learn how your confidence and communication are tied to the communication between your brain and your heart to effectively create a flow of powerful connections in conversation.

 Health and Wellbeing –

Much of our living is fast-paced and for women often includes caring for others (kids, parents, etc.) We neglect our own health, which decreases our wellbeing and puts us at risk. We don't sleep, we overeat, we under eat to the point of malicious deprivation and we don't even realize it. Balance is the key to maintain a sense of harmony in life and our work and it's not easy at times. Tips, strategies, recipes and support are key success factors in this space and we hold that for every member's benefit.

 Money and Wealth –

One of the biggest causes of stress that leads to the biggest cause of death in women is money and the feeling of not having wealth. Money and wealth are energies that are supported in the flow through healthy relationships. We learn how to have healthy relationships with money to keep it flowing, and increasing. We explore the mindset and share wealth building actions to consider to grow your wealth.

 Mindset, Strategy and Productivity –

There are many times that the 5 levels overlap in their focus and this is one. Mindset, coupled with the right energetic, sound and actionable strategy, can cause mountains to move. However, nothing moves until something happens and a strategy is just an idea until put into action. Managing life, work and all the moving parts can be easily done when you have the Kaizen Advantage.
As part of the BECOME YOUR BEST YOU Program, we …
–> Identify what the root cause(s) of what is limiting you.
–> Replace the negative, limiting and false beliefs and perceptions, some of which you didn't know you had. 
–> Acknowledge and Accept where you are and open the door to becoming more of the woman you are called to be, living more powerfully on purpose.
–> Learn to recognize and acknowledge the shifts, and you'll have the tools (Tapping, Hypnosis, Affirmations, Declarations, and Prayers) to help you keep growing in a positive direction, becoming stronger, more confident and capable of articulating what you want in life.
–> Learn to use the tools you'll be given to become the leader and impact influencer.
–> Release the fear and lack of motivation to Be, Do and Have what you desire in your life and your work.
–> Take action to have doors of opportunity and more to open to and for you.
In the program, our work is held a safe space that is created for and between us. I use a combination of tools in the delivery of the Hypnosis session, including: NLP, EFT, Creative Visualization, and Breath Work.

You work with me in two (2) one-on-one sessions or you can become a Hypnosis Plus Member to continue the work in the group set specifically to work through the 5 areas of focus. The group membership allows you the opportunity to build on the skills that you've acquired and shift into more of a coaching relationship to help you in developing your own "Influence Enterprise".
When you commit to your growth by participating in the Program, each week you will transform some aspect of what is limiting you. With the various processes we do, you will learn the tools that you can use for yourself going forward. 
So, why am I giving so much … and for so little … because I know what it feels like and the years it took me in personal development and seeking the right help, that I want you to have it, overcome and lead your higher life sooner … longer … and wiser.
You are a gift to the world and you deserve to be wealthy, healthy and strong, mind, body and soul.
You will have everything you need to feel you are empowered to stay on the journey of being your best self … articulate, poised, energized, shedding the extra pounds, improving your medical state, living your purpose, learning your power, and doing more to create the life and future you want. You will develop a stronger confidence in yourself and you will be ready for the new opportunities in life and work that this work will open you to manifesting.
Select the program link to find out more about each of the following programs and consider taking your life, your profession, your business to the next level. Each program consists of parts of the Purpose and Power focus, so select which is best for you:
[ ]  Be Your Best You Monthly
– Communications and Confidence
– Health and Wellbeing
– Money and Wealth
– Mindset, Strategy and Productivity
The monthly program is designed to bring you a bit of focused growth related training, an interview with a top expert or premier specialist, a live hypnosis session, and there will be a Q&A/Open Forum segment so you can ask your questions, share your challenge and get laser coaching on the spot.
Sessions are twice each month, and the schedule is outlined in the information about the program.
If you're interested in Hypnosis or have any questions, schedule your 30-minute Complimentary Rapid Results Session and get your questions answered.
Helping you live a life of Purpose, Passion and Prosperity is Lynn's Mission.
Here's to Empowering More to SOAR!
The P3 Academy Team
Email:  info@p3academy.com
Phone:  408-758-8868
/.