Could this Be For You? 

 
How would you answer any or all of these questions?  

   
* Have you recently given any thought to the fact that there might be something more, something more to do or to be, or to have in this life?
* Have you thought about reaching more people with your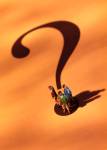 message?
* Have you given thought to how you could apply leverage to what you're doing to reach more with your message and your work?
* Have you thought about writing a book?  NO … about being a NY Times Best-Selling Author?
* Already an author? On the Best-Seller's list? Want to do it again and capitalize on that opportunity even more?
If you're ready …
==> to step up and step out into the spotlight of life to be totally in your purpose,
==> to not stop just short of putting your foot down, and claiming your Big 'YES!'
==> to be the WHY you were put here to be Right NOW …

Read This Entire Message!
This is not an invitation to join an MLM, or buy a program from me. This is the door to an opportunity that has a far-reaching impact and I am humbly and powerfully asking you to consider saying "Yes" to …
BE a CO-AUTHOR in the Newest Innovative Book Project.
This book is the beginning of a MOVEMENT and a CAUSE, and you have an opportunity to join a small group of empowered women who want to help make the statement that …
Women must learn to Give Themselves Permission to Be … the Women, the powerful Divinely Feminine Women they were born to be.
Here are the details:
---
BOOK TITLE and DESCRIPTION
---
The Business Woman's PERMISSION GUIDE
(I'm Giving Myself…)
Permission to BE POWERFUL !!
Unique Insights into Being Powerful
In Your Divine Feminine and Your Business
There are so many women entrepreneurs, women in business, in the professional sector, in the arts arena, and as CEOs of our households, who are crying out to have a greater understanding about how to give themselves Permission to BE POWERFUL!
What they haven't yet discovered is that they can have it in the blink of an eye, but it requires they give it to themselves.
"The question isn't who is going to let me, 

it's who is going to stop me." ~ Ayn Rand
You've done it.  You know!
With the publication of the 1st book in this amazing series of "Permission Guides", women world-wide will be liberated to be who they were born to be, POWERFUL!  Women must be Powerful to help heal the world.
Through the pages and the subject matter in this 1st book and the following books of this amazing series of books, business women across the globe will get insight, advice and the know-how to give themselves permission …
PERMISSION

…
To move forward in life
To forgive and be healed
To see the power in the lines of their hands
To open the door to something different
To be comfortable in their own skin
To breathe
To be dynamic, successful and prosperous
To grow
To be authentic
To be a fabulously feminine leader
To be a genius in her own space
To be inspiring
To be savvy, sexy and super smart
To love
To be more than enough
To be an ideal client magnet
To be wealthy thousandaires and millionaires
To

BE POWERFUL !!
You've walked this out in your own (S)Hero's Journey, as have many others, and in the pages of this book, 21-24 fabulous authors will share their story of trials, triumphs, and victories. As a Co-Author, you'll have the chance to speak on your subject matter and inspire, encourage, and guide the reader to make your point.  You'll be able to give them a tool, technique or process that helped you along the way.
As a woman who now stands in her Divine Feminine Power, you're being asked to share what you want these women readers to know about you Giving Yourself Permission To BE POWERFUL!!
---
THE COMMITMENT
---
Write one chapter of the book to share your story that includes one tip, tool, technique, or process that you used to help you along the way. You'll be asked to be definitive about this for a specific purpose that will be explained in a moment.
In this book and all of the PERMISSION GUIDE series of books, readers will come to know that being successful, living an abundant life, and being your best you is what you were born to do. You'll be the one giving them the courage to stand in their Diviine Feminine Power to give themselves Permission to BE POWERFUL!
Here are some chapter title examples so you can see what the possibilities are:
My Power is in My Heart
My Power is in My Hand, Its Lines, Curves and Swirls
My Power is in My Voice and What You Speak
My Power is in My Communication (Writing Online for Others and For Self)
My Power is in My JUST DOing IT!
My Power is in My Collaborations, Co-Creations and Joint Ventures
My Power is in My Blogs and Books
My Power is in My Planning
My Power is in My Inspired Actions
My Power is in My Getting Past "NO"
My  Power is in My Intuition
My Power is in My Mentorship
My Power is in My Leadership
Your Power is in My Systems
Your Power is in Your Beliefs
Your Power is in Your Ability to Love
Your Power is in Your Passion
Your Power is in Your Riding Out The Emotional Tidal Waves to Release and Be Free
Your Power is in Your Willingness to Forgive (Yourself and Others)
Your Power is in Your Artistic Ability
Your Power is in Your Prayer and Meditation
Your Power is in Your Saying "NO"
Your Power is in Your "Easy Yes"
Your Power is in Your Courage to See Your Lessons Learned In Love, With Love
Your Power is in Your Truth
Your Power is in Being Who You Were Called To Be
Your Power is in Your Follow-Up
Your Power is in Your Influence
Your Power is in Your Never Giving Up
Your Power is in Your Divine Purpose
The process is easy and the upside is HUGE … you write the chapter and we'll do the rest, it's about a 90-95% done-for-you project.
The downside, you have to write the chapter.
Again, there's so much benefit for you as a Co-Author, that I have to outline it for you.  Here's the short list …
I can't say enough that

the UPSIDE IS HUGE

to be a part of this project but before I give that to you, I'd like to ask …
* How would it feel if you could Revise your Business Exit Strategy and retire a few years earlier than planned? Maybe not stop working, but do working differently? Or stop working and volunteer more, or travel more?
* How would you like to reach more people in the world with your personal message NOW because you're a recognized contributor to a global MOVEMENT that has opened doors for you?
* What could you do for those you care about, your family and friends, by having more income and more time for yourself?
Those are important questions and each of them may have a deep running thread of desire.
In light of the profound shift my life has taken with the death of my son in the latter part of 2012, I'm more committed than ever to act on the God-sent downloads that I get and this one has been huge, as you'll see. ~V. Lynn Hawkins
Go to Your Heart and Source to confirm this is something for you.
This 1st book offers an opportunity to be a part of a Sisterhood that is Leading the PERMISSION MOVEMENT and as a Co-Author, you were Divinely chosen for me to reach out to.
This is more than a book, it's a MOVEMENT!  It's bigger than the book. It's bigger than me. It's bigger than you as a Co-Author! It's bigger than our Publisher!  It's bigger than the teams that will help us do this.
By the way, our Publisher partner is DIRECTIONS UNIVERSITY PRESS!  It's an honor and a gift to be able to partner with Gina Gaudio Graves and the DU Press team. They've got more than a dozen co-authored books under their belt and partnering with Gina has truly been a God-send. When her brilliance is added to what this project is all about, it's a triple-win without question. Co-Authors win, DU Press wins, and our readers win.
THE UPSIDE CONTINUED:
[1]  There will be several planned Co-Author Trainings, from the Book Project Launch from Kick-Off call through the Best-Seller Events and Post-Event Debrief.
[2]  This will be the 1st Mega Multi-Author Virtual Best-Seller Book Launch Event EVER where the book hits 'Best Seller' on the NY Times Best Seller List, Amazon, Kindle and Audible simultaneously. The intention has been set and the plan laid out. All we need is you!
[3]  This Multi-Author Best-Seller Book Launch includes your ability to Earn Residual Affiliate Income from ALL book sales during and subsequent to the launch because you've set up your Amazon Author Profile and you will drive to your Sales Page to buy through your own Amazon Affiliate link. Usually the publisher retains this income, however, I've arranged for this training for co-authors to not only give you incentive to do things that will cause books to be sold, but also for the benefit of the PERMISSION MOVEMENT.
[4]  The Permission to BE POWERFUL book will be developed into a Resource Study Guide and Workbook for a Permission Outreach Program.  The Permission to BE POWERFUL book, the Study Guide and Workbook will be used as a tool to help women and girls in underserved communities to stand tall in their Power, knowing they can give themselves Permission to BE POWERFUL.
---
OUTREACH PROGRAM DEFINED
---
The Permission Outreach Program will include printing 5,000 books and study guides, along with 500 Leaders Guides. All the leader needs to do is apply and designate the number of his/her small group and that number will be shipped out to them, free of charge.
Here's the Permission Movement Show from November 11th, 2014 where several of the co-authors talk about the importance of the book, their participation and the Outreach Project. Watch it right here! Comment on the YouTube page. Enjoy!!
The groups will get these materials as a means to show these young women what others have done. It is to inspire, encourage and empower them to stand in their own strength, courage and wisdom to tell their story, move out and up into more of the light they see for themselves. They will learn and be guided to write and submit their story for possible publication in their own co-authored book, "Permission to WIN!"  This book will be 10 volumes of at least 20 authors each.
This effort, the "Permission to WIN Study and Authorship Empowerment Project", will encourage all participants in the project to submit their story and all submissions will be winners. Every young woman who submits their story in chapter format will be awarded with a Certificate of Completion of the Program and a Certificate of Award for Authorship for the story they wrote. 40 of these young women will be chosen as "Co-Authors" and will get published in one of the two 20-chapter book volumes.
The complete program outline, objectives and strategy will be available for every co-author of

Permission to BE POWERFUL

to obtain because it doesn't stop here.
Each Co-Author of

Permission to BE POWERFUL

will be asked to be a virtual mentor to the participants in the outreach program by doing at least one virtual meet and greet over Google Hangouts.
The program will be announced at the Book Launch Event with a goal to be funded in the amount of at least $400,000. That funding support will come from sources like Oprah Winfrey, Melinda Gates, Kim Kiyosaki, Joyce Meyer, Lisa Nichols, Robert G. Allen, Queen Latifah, Michelle Obama, Maria Shriver, and more, especially since many of these women have groups that could benefit by being involved in such an effort as this.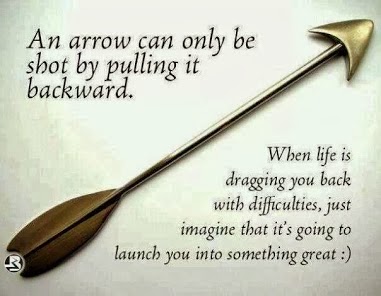 The funding will include covering the cost of two things:
The book publishing, production, administration coordination, and shipping of 5000 copies of

Permission to BE POWERFUL

, 5,000 copies of the

Study Guide

and 500 copies of the

Leader Guides

.

The Co-Authors travel and accommodations to participate in live appearances on the Oprah Show, the Queen Latifah Show, Good Morning America, and the Today Show to promote the

Permission to BE POWERFUL

book and the

Outreach Program Project

.  Reaching Best-Seller status on all 4 platforms will get us that recognition and afford us with the opportunity to promote the Outreach Program to a much broader audience.
Having these television appearances is truly announcing the PERMISSION MOVEMENT is in full swing and doing more to make a difference.
"The health and healing of lives and hearts happens with an effort like this." ~V. Lynn Hawkins
The marketing project helps get the word out to those who would like to bring the book study and the writing opportunity to their groups of young women who wish to benefit. For instance,
middle-school and high-school girls writers clubs,
young women at the Boys & Girls Clubs,
the YMCA,
Church groups,
women in prison who want to write to have their story told
girls aging out of the foster care system,
girls transitioning out of juvenile detention,
women transitioning back into society after incarceration, and
women who are transitioning out of the military,
To reach all of these groups, special promotions are vastly important. You, your friends, your associates, colleagues, and connections will hear about this.
---
WHAT WILL CO-AUTHORS GET?
---
Permission to BE POWERFUL

co-authors will get the following:
> To attend the Write a Best-Selling Chapter Kick-Off Training Call with the Publisher
> To attend the Live and/or download recordings of all of the Co-Author Trainings for this group, and any subsequent co-author group trainings. Once you're a co-author, you can attend any of these trainings for life at no additional cost.
> Building a Speaker Platform or Expanding Your Speaker Platform Training
> Mindset and Beliefs Coaching to Increase Your Abundance Level and Adjust Your Money Set-Point, Shifting your Energy Up Around Money to the 7-Figure Level [Our expectation is that with this project, you could be subject to dealing with the "Oprah Effect". Don't know what that is? Ask me when we talk!]
> Best-Seller Virtual (and Live) Launch Strategy and Training
> Best-Seller Virtual and Live Individual Event Participation Strategy [The strategy is outlined and the plan will be implemented so we all contribute to the effort and the rewards of reaching Best-Seller status are seen.]
> BONUSES:
Co-Author Interviews about your book chapter in digital format

Digital download of your Co-Author Interview about your business on one of the weekly

B.I.Z. Info Zone Shows

held Live on Google Hangouts to a wide ranging new global audience

A ticket to one of the Publisher's Live Events at a special cost for you to attend in 2014 and/or 2015

Complimentary 6-month Membership to the Permission Guide Co-Author's

Inner Circle Mastermind

Group

One Complimentary Sponsor spot on a

B.I.Z. Info Zone Show

airing LIVE, every Thursday on Google Hangouts reaching a global audience of women entrepreneurs (and some heart-centered, purpose-driven entrepreneurial men too).

Invitation to Co-Author Interest and Invite Live Call over Google Hangouts. This call was recorded and you can access the recording using this link:


https://plus.google.com/u/0/events/c04gfq2a0oetjm0orvg51g21u74

 
In this 60-minute informational session I explained the project, the

MOVEMENT

, the benefits to you as a co-author, the investment, and the commitment.

Book Project Launch and 1st Training via Conference Call and over Google Hangouts 
… And so much more.
| | |
| --- | --- |
| These and additional trainings are because I want you to be prepared for the flow of abundance and joy that will fill your heart and your bank account being a Co-Author in the Permission to BE POWERFUL book. Our trainers are published authors and trainers who are committed to your success. | Do you want to share your insights and strategies that helped you become successful to help other women? |
Would you like to share your perspectives and experiences, to improve and elevate the lives and businesses of women in business across the globe? 
Here's a chance to do that!
 "Giving ourselves permission is the first step to being the best person we can be and to having any form of sustainable success in business and in life. This book, when written, will hold a dose of incredible wisdom, a bunch of great tools, and the best inspiration to help young women around the world give themselves and others… 
Permission to Be Powerful and Prosperous!
Decide, Do It and Live the Magic of Prosperity in your Divine Co-Author Power!"
~V. Lynn Hawkins, intuitive business mentor, strategy muse, NLP, EFT, Hypnosis practitioner, and Creator of
The Permission Guide Books
*****
Being an author in the 1st part of this book series is an amazing $35,000+ Value. You participate for a fraction of the cost, and there is so much more.
NEXT:

   Go to Google Plus and Be sure to add me to your Circles to make sure we're connected.
To wrap up, I sincerely hope you see the possibilities as I do to help make a difference in the lives of women, one woman, one group of women at a time. If this is for you, I'd love to talk to personally invite you to participate and to get you any information you may still need. Please email me and let's set a time to connect by phone, Skype or Google Hangouts.
If you know this is for you, feel free to go to the Publisher's Page and complete the application. After which please call, text or email me so we can chat. I want to make sure this is the right fit for you.  
In love and with a heart full of gratitude,
Lynn
V. Lynn Hawkins
Intuitive Biz Mentor| Biz Strategy Development Muse | Author | Speaker | Trainer


SKYHAWK

Enterprises BIZ COACHING AND CONSULTING
408-758-8868  |  lynn@skyhawkenterprises.biz
"Empowering Individuals and Businesses to SOAR!"
**ABOUT …

 

THE BOOK PROJECT AND ITS' COORDINATOR
This book series is the Divinely inspired brainchild of V. Lynn Hawkins, Intuitive Business Mentor and Business Development Strategy Muse, Author, Speaker and Innovator on a mission to change the statistics around the success [and failure] of women owned small business, specifically focused on increasing their success. After a successful 30+ year career in commercial real estate, Lynn began her commercial real estate and business coaching business to fulfill her life purpose. Since becoming a business success coach and beginning her own business enterprise, she's helped purpose-driven women entrepreneurs develop and implement the business growth strategies that have taken them to 6-figure businesses, and positioned them for more.  Having studied the causes of success and failure of women owned enterprises, Lynn determined that her work to help women business owners to build successful strategies for growth and sustainability, and implement them with ease is necessary. This book project is part of Lynn's commitment to her SHero's Journey and she's given herself Permission to Be Powerful and Prosperous and to help other women to do the same.
**ABOUT … 

Directions University Press 

…
Proven to be an expert, a mover and shaker in the business world, and having partnered with Motivational Press, Gina Gaudio Graves, Publisher of 

DU Press 

is an entrepreneur, business coach, trainer, author and speaker who helps entrepreneurs to make money while expressing their gift and grow sustainable business. Her style and charisma are captivating and having helped numerous dozens of entrepreneurs, her systems of delivery are near flawless. Having Gina and DU Press with Motivational Press as a major part of this project is the catalyst for its' success.
Bringing

DU Press 

and

Skyhawk

Enterprises together to take this project through a Mega Best-Seller Launch Campaign will set the standard for all other publications in this series.
You (1) write your chapter, (2) share your expertise, and (3) learn so you're ready to receive, market, speak your message even more brilliantly in the world, sell your book, and most importantly, build your business. We'll do the rest.
All costs are paid to the Publisher, DU Press and all agreements regarding co-authorship in the book are made in accordance with the publisher's terms, conditions, disclosures, and agreements from the proceeds of events, trainings, crowdfunding, and affiliate income, with the exception of the nominal entry fee.
I am so excited that you've taken the time to read this message. As I mentioned in the beginning, you were purposefully selected to receive this invitation and I look forward to hearing your decision.
So what's next? …
First, a phone call, so you can answer a few questions for about 30 minutes.
Second, review logistics and confirm price, and yes, this project is priced so you can participate. A crowdfunding campaign has been initiated in order to cover your cost and you want to be ready to learn and participate. It's going to be fun!
I'm so excited and hope you'll be taking this journey with me and this group of co-authors to build business on a more global level, and enhance the lives of women and girls that's going to be a wonderful addition to your legacy of love.
Until we speak! Peace and many blessings to you.
To Your P3 Life and Biz

  – Passion | Purpose | Profitability  
Lynn
V. Lynn Hawkins  "The Money Girl"
Intuitive Biz Mentor| Biz Strategy Development Muse


SKYHAWK

Enterprises BIZ COACHING AND CONSULTING
408-758-8868 | lynn@skyhawkenterprises.biz
"Empowering Individuals and Businesses to SOAR!"
               P2BP_Co-AuthorChapter_Guidelines_073014