Welcome to
The One Tap Solution(TM)
The Ultimate Edge Technique for Deliberate Creation
Release and Reprogram the Subconscious Mind
Create the Life and Biz You Desire!
==> Want more money in your biz and life?
==> Want to stop the thoughts of judgment of others … and yourself?
==> Hit that revenue ceiling and can't quite push through?
==> Scared you'll fail, or worse that you'll succeed?
==> Just can't let go of that 1st or last 10 or 20 lbs of excess weight?
If you've answered "Yes" to any of these, you want to read more …
Have you asked yourself why you aren't getting what you want?  Is your self-talk noise in judgment of others? 
Are you questioning who you are, what you're doing, and you're doubting that you'll get what you want?
For the past several years, I've been studying the mind, and the underlying reasons why we do what we do as human beings.  I've studied and become certified in NLP and Conversational Hypnosis, and I'm an avid practitioner and teacher of EFT. 
All of these modalities are related to how the brain works and can be used to reach the subconscious mind to reprogram the subconscious to work with you instead of against you. If you've used affirmations and haven't had the results you thought you would, and you're working consciously with the Law of Attraction, but it feels like WORK, what I'm going to share with you will amaze you.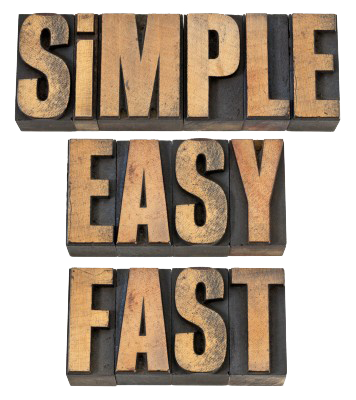 How would it feel to go from where you are now to having clear and amazing insight so you can transform you life from
–> 'don't want to be here',
–> 'okay', 'I'm doing good',
–> even … 'Things aren't that bad' …
–> and go to Peace, Prosperity, Gratitude, and Bliss!! 
… Here it is!
Recently, V. Lynn "The Money Girl" Hawkins presented:
"The Ultimate Edge: Reprogram Limiting Beliefs to Bring in the Moolah and Increase Your Profits to Live the Life, and Have the Biz You Desire!"
During that presentation, Lynn talked about how to identify a limiting belief and many times, it's not what we think.  She said that "If you're failing, if you're doing what you don't want to do, if you're not doing what you want to do … it's not your fault!"
Lynn added, however, that it is your responsibility to see this thing through. To get to the other side with an understanding of how to stay on the other side of self judgment, being critical of others, and having the chatter going on in your head, it takes courage.
If you've ever wondered, or had the experience and know how your inner game serves you so you can have what you want in your outer game, you understand that your new job is now your responsibility and your birthright to have.
Having your ideal paying clients find you, being in the right place at the right time for that perfect opportunity to show up and you're ready, when that special relationship shows up, that's when your inner game (your self-talk) is supporting you, not holding you back.
So, you can STOP IT Now!!
Change your story around the negative emotions; 
release the self-imposed limits, and
open the door to healing and miracles happening.
The ONE TAP SOLUTION(TM) – Ultimate Edge Technique for Deliberate Creation is a way for you to awaken an awareness to and identify limiting beliefs, live at a higher vibration in awareness of the emotions (and the story you created) that cause the negative and disempowering self-talk that shows up in so many ways.
If you are in negativity, including …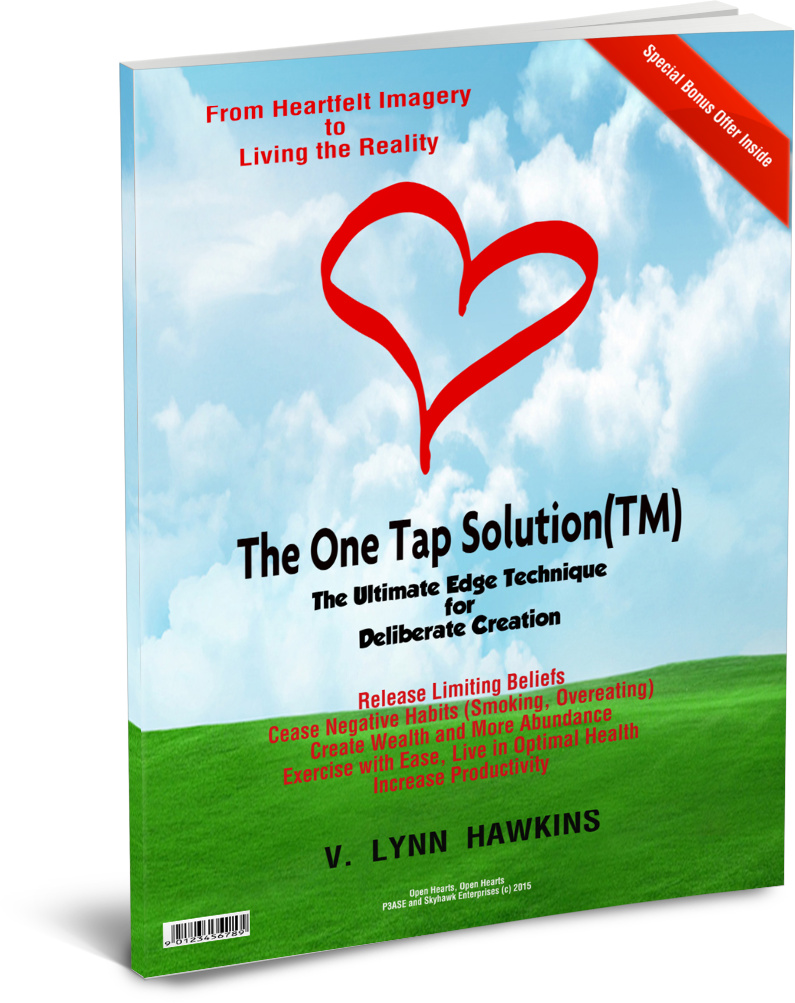 –> procrastination,
–> saying you'll do it (whatever it is) and not,
–> wanting to go back to bed and let the day go by,
–> and so much more!
Now there's a way for you to get beyond all of this and create the life you dream of living, AND do it with ease and flow.
Have you ever wondered, and even sought out to understand …
–> How your current reality is a result of your yesterday thoughts and beliefs [Really?];
–> How the brain works [1 Brain 2 Minds?];
—> Where the mind chatter comes from and how to stop it [Who said that?];
–> Your self-sabotage can be corrected easily [You've got to be kidding!];
–> Your days of procrastination can end NOW [That's hard to believe!]?
With this technique, you will learn Lynn's 5 step blueprint formula for changing the negative self-talk and the disempowering beliefs that are a part of the chatter you hear, changing it into the positive, affirming, self-directed, inspiring, motivating, and empowering beliefs that will allow you to be open to receive your good!
Your failures are not your fault!
Your problems are not your fault!
If you want to blame someone, don't!  This technique will show you how to release any blame you may have.
There is a simple way to reprogram the negative chatter to give you the Ultimate Edge …
… a technique for Deliberately Creating the Life You Dream and open yourself to receive the money, the relationships, the clients, the job you desire!
For a limited time, only on this page you can …
Download V. Lynn Hawkins' AMAZING
Ultimate Edge Technique for Deliberate Creation(TM)
eBook and Script
You can use this technique anywhere any time.  It can change limiting beliefs, empower you with positive beliefs and change your mindset for success and achievement. Repeating it only makes the message go deeper into the subconscious mind, making you stronger and more confident.
You may have heard Brian Tracy, Wayne Dyer, Joyce Meyer, and many others say "Change Your Mind, Change Your Life!" 
Here's your chance to learn the 2-minute technique that you can employ anywhere, any time, to change your mind and ultimately change your life and your business.  (Soon to be selling on Amazon.com.)
DOWNLOAD Your Copy HERE:
The One Tap Solution(TM)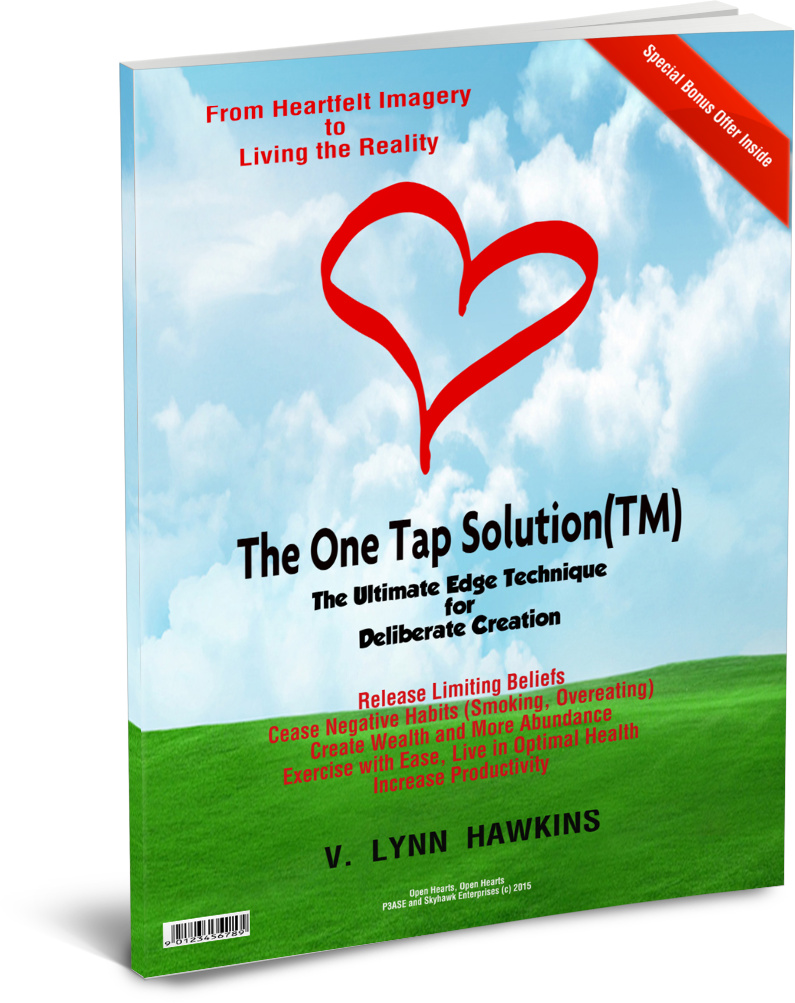 5 Step Ultimate Edge Technique for Deliberate Creation(TM)
(Right Click and select "Save As" to save to your computer)
Use the Ultimate Edge Technique for Deliberate Creation(TM) and reclaim your power, your passion and purpose to live the life, have the business you desire!
No longer will there be days of you thinking you're not worthy of success, or that you'll fail at anything, or that you don't deserve what others have that you'd love in your life.
The truth is … it's your birthright to be, do and have all the good you desire.
The next truth is that you must take inspired action and do your part to see these things come to be, and learn to release the anxiety and frustration and trust that the Universe will do it's part.
Yes, trust the Universe, Source, or whomever you name the Force behind all that cannot be explained, who I call God … to do what is in your highest and best good. 
That can ultimately be amazingly more, far better than what you actually think you want.
If you want to take more inspired action and create the business, the life you desire, join Lynn on a virtual Deliberate Creation Journey of Discovery and empowerment in the
DELIBERATE CREATION BLUEPRINT TELE-WORKSHOP
 5 Steps to Create the Vision to Go from Life Now to Living the Life and Having the Biz You Dream Of
For Info Email:  info@skyhawkenterprises.biz
Attend this workshop from the convenience of your home/office to learn an easy way to reprogram limiting beliefs to manifest what you want and to maximize your profits, including doubling or tripling your income.
In this 90-minute content packed workshop you will delve deep into …
>> How the brain works;

>> How to write milestone goals statements;

>> How to identify limiting beliefs, release the excuses, the guilt, the shame, the blame, the excess pounds, along with the ties that bind you to old ways of thinking;

>> How to use muscle testing to uncover limiting beliefs and hear the negative self-talk so you can reprogram your sub-consciousness with more empowering self-talk;

>> How to remove the connections to traumas of the past that hold you emotionally and block you from releasing to open and receive money, love and opportunities for abundance;

>> How to identify the dream in a 3 step process [vision / milestone / first step] and move forward

>> How to tap into the subconscious mind to create what you want; and

>> How to use this one simple technique that will make changes you will be amazed to see.
WHEN:     TBA   
WHERE:   Virtual from your phone or computer
COST:        TBA
Give yourself the gift of learning to:
Reprogram your brain and accomplish things that may have previously seemed hard or overwhelming

Release blame and the story behind any negative emotion

Suspend your disbelief and reach any weight goal with ease

Earn more money through that job or business venture

Create a Divine Map to manifest the vision for your life and/or business; and

Become highly attractive and desirable to draw opportunities, clients, and ideal relationships to you.
I am so excited to have you join me as we go through this transformational journey to You being your Divine Self and on your purposed mission without any further delays.
V. Lynn Hawkins "The Money Girl" – Business Acceleration Expert, Mentor, Transformation Coach, Trainer, Speaker, Author
P3 Academy of Social Entrepreneurship
a SKYHAWK Enterprises Venture 
https://skyhawkenterprises.biz
408-758-8868