Welcome to the PERMISSION MOVEMENT !
What is the PERMISSION MOVEMENT? 
It is the time where we learn, teach and give ourselves and others permission to Be, Do and Have the flow of abundance, prosperity, love, and life that we desire.
It's where we touch the lives of others by doing the acts of kindness that help make the world a better place.
Give yourself Permission to Help by participating in
the PERMISSION MOVEMENT!
Join the

PERMISSION MOVEMENT 

today
and Make your Generous Tax-Deductible  Contribution
of

$10, $25, $50, $100, $500, $1,000 or more

…
the amount that feels right for you.
Click Here:

*********
Want to reach more people with your message?  
Consider being a co-author in the Permission to Be Powerful or a subsequent.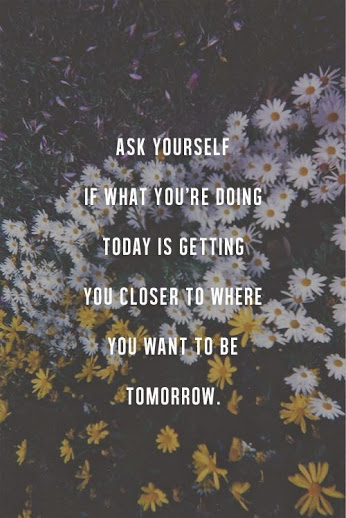 If you're ready …
==> to step up and step out into the spotlight of life to be totally in your purpose,
==> to not stop just short of putting your foot down, and claiming your Big 'YES!'
==> to be the WHY you were put here to be Right NOW …
BE a CO-AUTHOR in one of the Newest Innovative Book Projects that has launched in 2014.
Here are the details:
---
BOOK SERIES and DESCRIPTION
---
PERMISSION GUIDE BOOKS
(I'm Giving Myself…)
Permission to BE, DO and HAVE the Life I Dream Of
Unique Insights From Those Who Have Given Themselves
Permission to Be Powerful, Prosperous and Inspiring in Life and Business
CONSIDER BEING A CO-AUTHOR IN AN UPCOMING VOLUME OF THE
PERMISSION GUIDE BOOKS
There are so many entrepreneurs, business owners, those in the professional sector, in the arts arena, and as CEOs of our households, who are crying out to have a greater understanding about how to give themselves

Permission to BE, DO and HAVE the Life of Their Dreams.
What hasn't yet been discovered is that you can have it in the blink of an eye, but it requires you to give it to yourself.
"The question isn't who is going to let me, it's who is going to stop me." ~ Ayn Rand
If you've done it, you know!
With the publication of any of the books in this amazing series of "Permission Guide Books", people world-wide will be liberated to be who they were born to 

BE, DO and HAVE!

  … AND Help Heal the World!
Through the pages and the subject matter in this amazing series of books, business owners across the globe will get insight, advice and the know-how to give themselves permission …
PERMISSION

…
To move forward in life
To forgive and be healed
To open the door to something different
To be comfortable in their own skin
To breathe
To be dynamic, successful and prosperous
To grow
To be authentic
To be a fabulously effective leader
To be a genius in your own space
To be inspiring
To be savvy, sexy and super smart
To love
To be more than enough
To be an ideal client magnet
To be wealthy thousandaires and millionaires

To

BE, DO and HAVE all that You Dream !!
---
WHAT WILL IT TAKE TO BE A CO-AUTHOR?
---
Write one chapter of the book to share your story

that includes one tip, tool, technique, or process that you used to help you along the way. You'll be asked to be definitive about this for a specific purpose that will be explained in a moment.
In any book in the

Permission Guide

series of books, readers will come to know that being successful, living an abundant life, and being your best you is what you were born to do. You'll be the one giving them the courage to stand in their Power to give themselves

Permission to BE MORE!
The process is easy and the upside is HUGE … you write the chapter and we'll do the rest, it's about a 90-95% done-for-you project.
The downside, you have to write the chapter.
Again, there's so much benefit for you as a Co-Author, that you only need to Give Yourself Permission to Do It!
This book series offers an opportunity to be a part of a message that is Leading the

PERMISSION MOVEMENT.
This is more than a book or a book series, it's a

MOVEMENT!

  It's bigger than the book. It's bigger than us and it's for all who seek to make their lives better.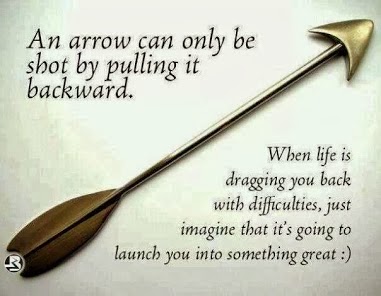 This book series will truly be the announcement of and for the

PERMISSION MOVEMENT. 
"The health and healing of lives and hearts happens with an effort like the Permission Movement!" ~V. Lynn Hawkins
To wrap up

, I sincerely hope you see the possibilities in the PERMISSION MOVEMENT and you decide to Join Us to spread the message of empowerment and make a difference in the world.
In love and with a heart full of gratitude,
Lynn
V. Lynn Hawkins, Intuitive Biz Mentor| Biz Strategy Development Muse | Author | Speaker | Trainer
SKYHAWK Enterprises BIZ COACHING AND CONSULTING
"Empowering Individuals and Businesses to SOAR!"
**ABOUT … 

THE BOOK PROJECT AND ITS' COORDINATOR
This book series is the Divinely inspired brainchild of V. Lynn Hawkins, Intuitive Business Mentor and Business Development Strategy Muse, Author, Speaker and Innovator on a mission to change the statistics around the success [and failure] of women owned small business, specifically focused on increasing their success. After a successful 30+ year career in commercial real estate, Lynn began her commercial real estate and business coaching business to fulfill her life purpose. Since beginning her own business enterprise, she's helped purpose-driven women entrepreneurs develop and implement the business growth strategies that have taken them to 6-figure businesses, and positioned them for more.  Having studied the causes of success and failure of women owned enterprises, Lynn determined that her work to help women business owners to build successful strategies for growth and sustainability, and implement them with ease is necessary. This book project is part of Lynn's commitment to her SHero's Journey and she's given herself Permission to Be Powerful and Prosperous and to help other women to do the same.
**ABOUT … 

DU Press 

…
Proven to be an expert, a mover and shaker in the authorship and publishing arena, Gina Gaudio Grave, the JV Queen, and Co-Owner of DU PRESS is an entrepreneur, business coach, trainer, author and speaker who helps entrepreneurs make money while expressing their gift. Her style and charisma are captivating and having published dozens of books under the DU Press banner, her systems of delivery are near flawless. Having Gina and her team at DU Press as a major part of this project is the catalyst for its' success.
Bringing DU Press and Skyhawk Enterprises together to take this project through a Mega Best-Seller Launch Campaign will set the standard for all other publications in this series.
You (1) write your chapter, (2) share your expertise, and (3) learn so you're ready to receive, market, speak your message even more brilliantly in the world, sell your book, and most importantly, build your business. We'll do the rest!
Peace and many blessings to you.
To Your P3 Life and Biz 

– Passion | Purpose | Profitability  
Lynn
V. Lynn Hawkins  "The Money Girl"
Intuitive Biz Mentor| Biz Strategy Development Muse


SKYHAWK

Enterprises BIZ COACHING AND CONSULTING
408-758-8868 | lynn@skyhawkenterprises.biz
"Empowering Individuals and Businesses to SOAR!