The PERMISSION MOVEMENT Has Begun!
*Have you struggled with giving yourself permission to BE GREAT? … to BE POWERFUL? … to BE AMAZING? … to DO What Your Heart is Calling You to DO?
---
The PERMISSION MOVEMENT is here to serve you and those like you, whatever your age, especially girls and women …
Permission to Be Powerful CoAuthors – 9 Tips to Live a Powerful Life [Recorded 11/20/14]
Become a part of a global ripple effect so those who need this message will hear it loud and clear.  Help yourself and others learn to Give Themselves Permission …

Show Your Support – Click Here to Help
FUND the PERMISSION MOVEMENT Project
Join us to spread the message of empowerment with 20 co-authors sharing their inspiring stories, their success journeys, and their methods to make lasting change.
Could their story be yours?  Could your story be theirs?
Let's find out!
---
The first book in the PERMISSION GUIDE BOOKS series is:  "PERMISSION to Be POWERFUL!"  
How will this book change the world?
As noted above, this book is only the first step in the PERMISSION MOVEMENT Project. To launch this global project 5000 copies of the PERMISSION to Be POWERFUL Book,  Study Guides and Leader's Guides will be donated to girls and women's groups around the world to guide and encourage individuals to give themselves permission to write their own story and create the life they've been born to live.
This life may begin with the opportunity for each and every participant to share their story and become a published author in the follow-up book series: "PERMISSION to WIN".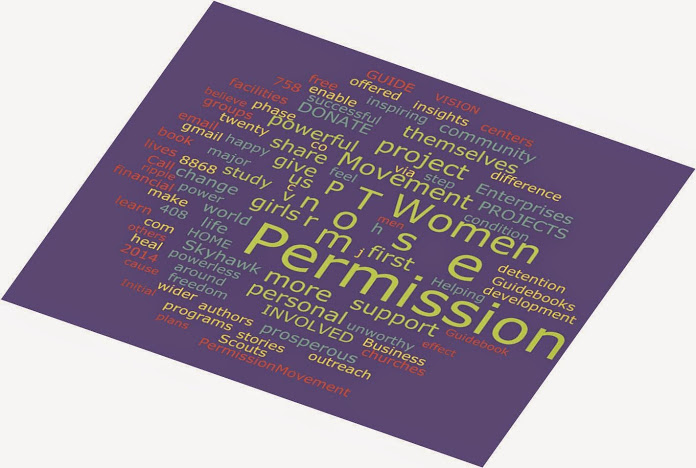 Permission to Be Powerful CoAuthors – 9 Tips to Live Your Powerful Life  [Recorded 12/11/14]
The PERMISSION MOVEMENT Project wants to reach:
Brownies and Girl Scouts,

Girls in the Boys & Girls Clubs,

Girls in juvenile detention,

Women in Church groups,

Incarcerated women, and

Women transitioning through the many phases of life.
When girls and women begin to believe, learn and share how to create a better life, the ripple effect will create a better world.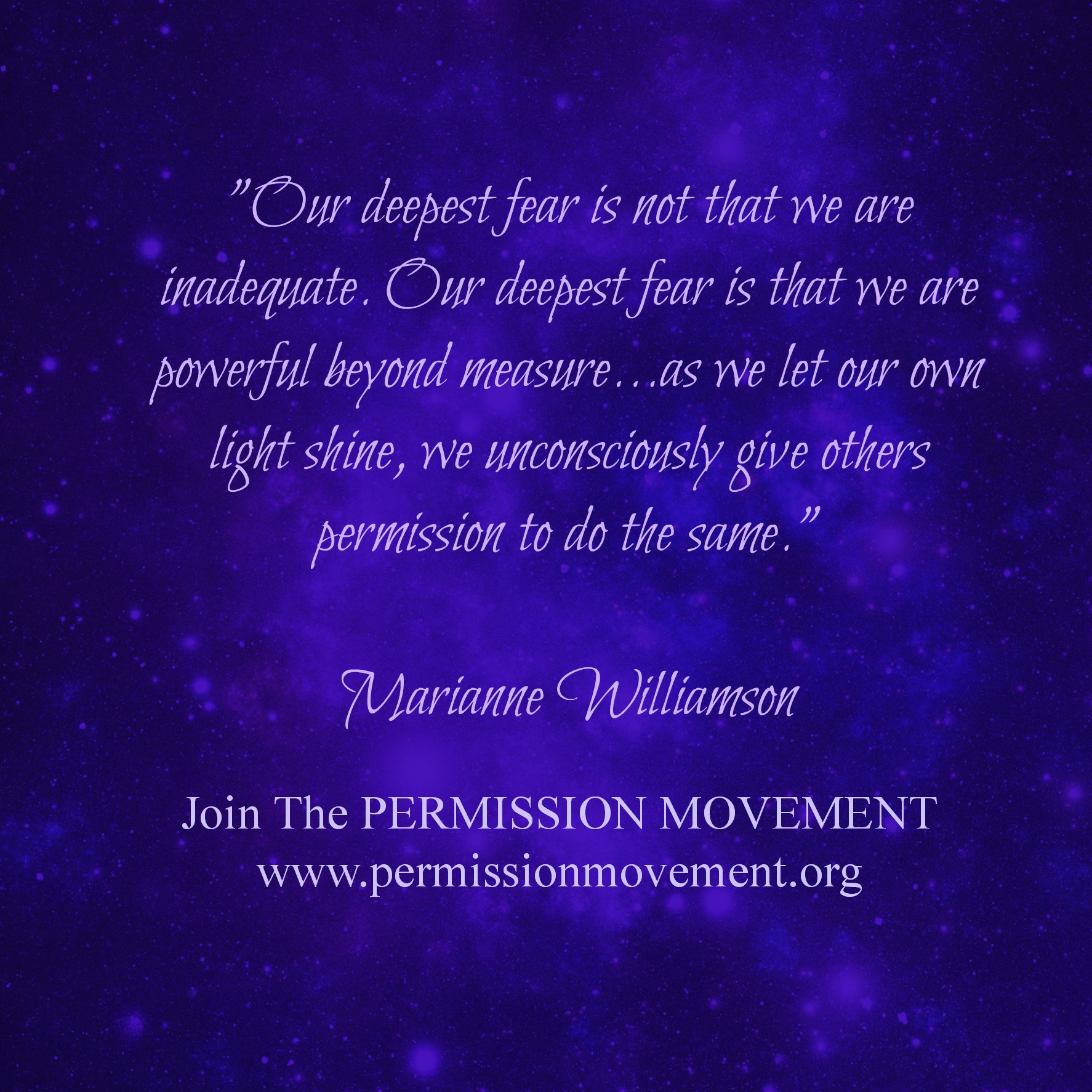 When you understand that difficulties, circumstances, criticisms and negative experiences only hold the meaning you give them, then you can begin to stand in your power. Then you begin to BE POWERFUL!
If that isn't enough, would you like to hear the best news?
While many women only begin awakening to their power later in life, this doesn't need to be the case.
Whether you're 7, 17, 37, or 67, you have it within you to change and inspire to change as well.
Get involved!
*Have you ever had anyone tell you that you didn't have what it takes to change?
*Have you ever given up a dream and settled for second (or third) best?
*Have you ever had a thought that you were less than someone else because you had a child out of wedlock, or are a single parent?
*Have your dreams been squashed through abuse, rape or betrayal by someone you trusted?
*Do you know anyone who realizes now that life could have been different if only someone had taken the time to inspire them to greatness?
Give Yourself Permission to BE MORE than anything you've encountered in life and help others do it too!
Help us spread the word and JOIN the MOVEMENT!
"What we heal in ourselves, we heal in others!"
~Cynthia Gardner O'Neill
See what the PERMISSION MOVEMENT Project is all about.
Find how you can contribute to the Soon-to-be-Released Book "PERMISSION to BE POWERFUL", and the "Permission to WIN" OUTREACH PROJECT.
Join the PERMISSION MOVEMENT today
and Make your Generous Tax-Deductible  Contribution
of $10, $25, $50, $100, $500, $1,000 or more …
the amount that feels right for you.
Click Here:

Hear the inspiring stories of how POWERFUL women (young and old)
have changed their lives, and are helping to change the world.
Become your own inspiring story and then become someone else's!
 JOIN the   PERMISSION MOVEMENT   NOW and
Give Yourself  PERMISSION to BE POWERFUL!!
CLICK HERE to JOIN THE MOVEMENT
CLICK HERE to Find Out More about the
PERMISSION GUIDE BOOKS!
CLICK HERE to For More about the Book
PERMISSION to BE POWERFUL!
CLICK HERE to For More about the
PERMISSION to WIN Outreach Program!