We are

Here's How We Make the Magic Happen
The Women Empowering Women ("WE Women") organization is an open organization and a unique platform for women sharing entrepreneurial resources, stories of powerful life and business experiences and strategies for forward movement into and through a global network of digital connections.
Our vision is to positively impact, enthusiastically educate, heartfully engage, and powerfully empower women entrepreneurs in a purposefully positioned, creatively designed community. WE are your empowerment network and accountability partners to ensure you know your worth and value, and can create and grow revenue through building a sustainable, legacy business.
Apply to have your business added to our Resources List so we can share, showcase, promote, and refer you.
---
---
WHAT WE'RE UP TO…
---
---
Women Empowering Women
Business Empowerment Networking Group Monthly Gathering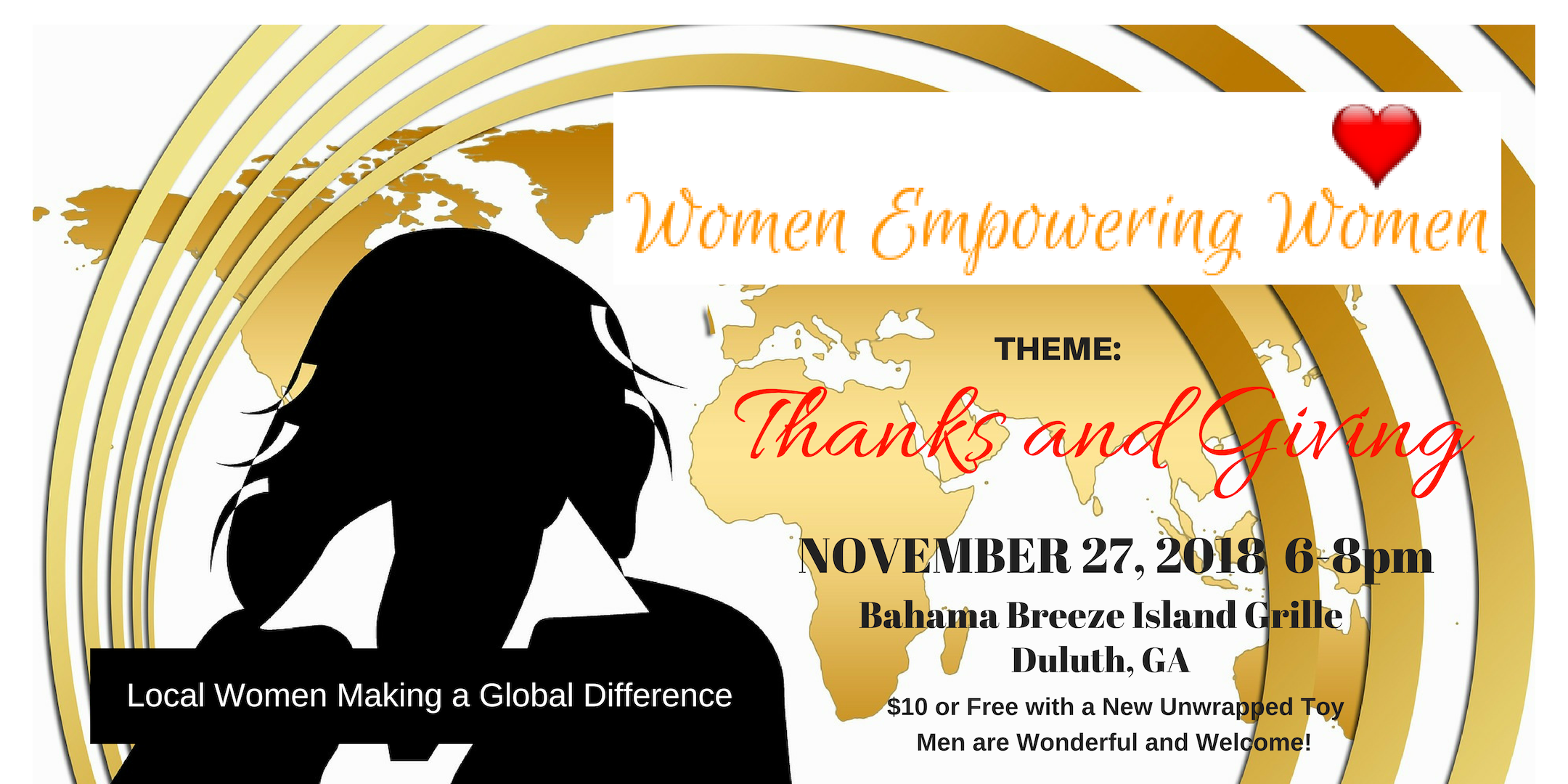 Come out and join us for our next WE Women Event!
Monthly Networking, Biz Development Strategies, JV Partner and Collaborative Opportunities, Prizes, Friendships
Women Empowering Women BENG is a monthly business empowerment networking group gathering where you can network, learn, share and empower others. Join us as we uplift and help propel each other into our highest and best destiny … our calling!
---
---
Last Month WE Women Celebrated: 
The Mango Girl Global Book Tour
We Networked and Spent an Intimate Evening with
Dr. Ava Eagle Brown
Multi-award winning international speaker, author and transformation mindset coach, makes a stop in Atlanta on 'The Mango Girl – Global Empowerment Book Tour' to share her story of survival and resilience, creating transformation and positively impacting the lives of women and girls, as well as men and boys. Her message of perseverance and fortitude, coming from the depths of poverty, incest, rape and abuse, is the story she writes about in her book, The Mango Girl – A Woman's Story of Resilience and Survival, currently being made into a full-length feature fil
​Below are pictures of the book signing and Dr. Brown speaking to an auditorium of over 100 students at Booker T. Washington High School in West End, Atlanta. Enjoy!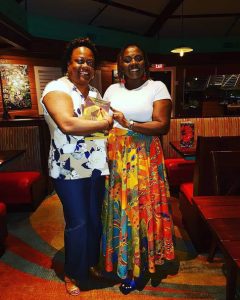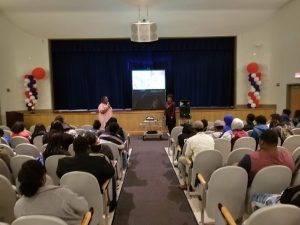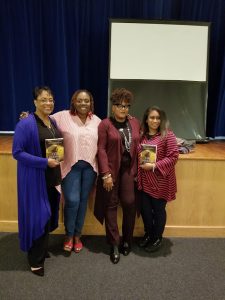 ---
---
OPEN  INTERNSHIP  MENTOR/MENTEE OPPORTUNITIES
---
---
Women Veterans WIN
Working In eNtrepreneurship
Are you a Vet interested in owning your own business, or supporting a small business owner so you can have the flexibility to work the hours you want, when you want?
This is MORE THAN A JOB … It's a New Future!!  Are you looking for an opportunity to make a difference, to learn a new set of skills, to enhance your existing skills and grow more rapidly in your chosen field? It can be overwhelming running a business without the help you need!!
Entrepreneurs Need You for Unpaid and Paid Internships in the P3ASE Internship Program for Women Veterans. This 90-day program will give you the opportunity to work part-time or full-time for the enterpreneur that you feel is a right fit for you, your time and your career interest.
Jobs/Services Provided Include:
Social Media Assistant (multiple opportunities)

Associate Podcast Producer (multiple opportunities)

Assistant Producer Web-TV (multiple opportunities)

Training Assistant (multiple opportunities)

Content Curator ((multiple opportunities)

Graphics Designers

Copywriters

Project Management

Executive Assistant (multiple opportunities)

Video Editor Assistant (multiple opportunities)

Video Production Assistant (multiple opportunities)

Membership Coordinator Assistant

Sales Associate (multiple opportunities)

Research Associate

Relationship Management Assistant (multiple opportunities)
WHEN:   Anytime  24/7
WHERE:   Your Computer via Facebook Live / Zoom Recording
COST:    Free to Attend 
CLICK HERE FOR INSTANT ACCESS:
---
---
'Entrepreneurs WIN'
Utilizing Women Veterans as Interns to Help Grow Your Business
As entrepreneurs we sometimes lose sight of the fact that we don't have to do it all by ourselves and without the help we need. If you think you can't afford help, you just haven't gotten all the information you need to understand how can cannot afford to get help.
Are you struggling with trying to do it all? STOP!  There's an answer for you here. It can be overwhelming running a business without the help you need!!
Learn how to work with an intern who can help you, and you can focus on the things you need to do to grow your business. Understand how easy it can be to work with women Veterans to help grow your business. Work on projects, on specific areas of business, and mentor a woman who wants to help you grow your business.
Jobs/Services Provided Include:
Social Media Management

Graphics Design

Project Management

Executive Assistant

Video Edit and Production Assistance

and more
Watch the video on this next page and learn what's available to get the help you need.
CLICK HERE TO:
---
---

---
---
P3 Academy |  Copyright (c) 2018  |  Skyhawk Enterprises