Leadership – Stopping Is Not An Option
I've been in several conversations about leadership lately and had this pour out, strengthening my soul in a determination to constantly become my best me. I find great joy in knowing that perfection is not the goal, and not just because 'it' is humanly impossible. Even if I take a wrong turn, I can find another route to success.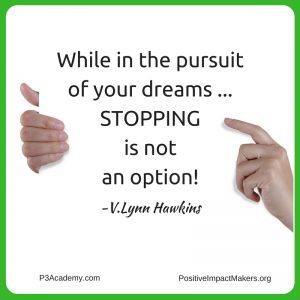 If I steer my vessel in the wrong direction, I can find a map and chart out a new course. I know I can. Of that, there is no doubt. Stopping is not an option. I will find my way as long as I keep my eyes on the prize. I align my heart and my mind in that.
Success is a journey, not a destination. That is why I strive to make each step count. A positive attitude helps me move forward and, even when I am unsure of where I am, I am not lost. Instead, I choose to become a trailblazer. The generation coming behind me will have access to another route thanks to my resolve to stay the course and forge a new path.
When I come to a fork in the road I trust my intuition to guide me. Being spontaneous in this way helps me release my inner self and experience success in a new way.  Spontaneity gives me freedom.
Missing a turn causes me no panic because I know that I have countless options; I am not limited to only one way. A wrong turn may lead me to find a new way, a better way. The opportunity to explore the unknown excites me.
This is what leaders learn as they live and do what is in front of them on their path.
Although it feels daring to get off the fast-paced highway of life and take the scenic route, detours can be worthwhile because they lead me to discover the beautiful things in life that I otherwise may have missed. The road less traveled is filled with the most stunning sights.
Flexibility allows me to prosper despite failure. Being flexible gives me the strength to keep going when I would rather stop. Flexibility and adaptability are the new stability, giving me strength to stand firm in the change, if, or when a change is warranted.
A good leader will change his or her mind when it is the right time to go in a new, right direction. Leaders are trailblazers even if they didn't begin with a desire to be that.
When a leader awakens to who they have become, inevitably they see the calling to become their best so that others can find courage on their own journey to living a legacy and a life fulfilled.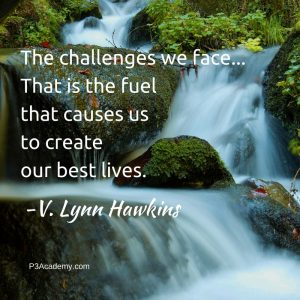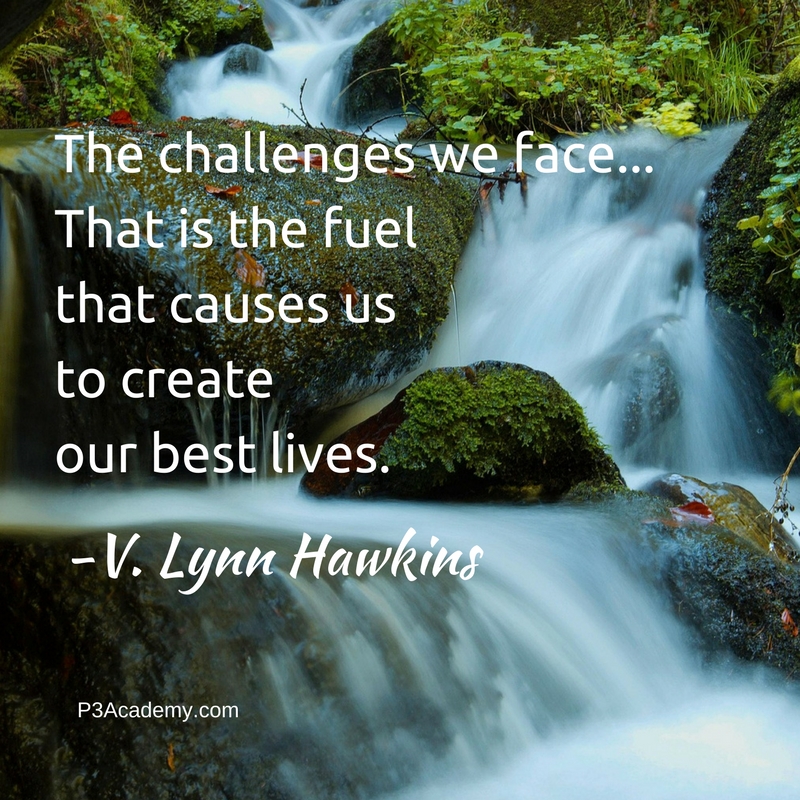 The challenges we face is the fuel that causes us to create our best lives. The Kaizen philosophy of continual gradual improvement is the path of leaders that once on, cannot be denied without consequence. Leaders encourage others to lead.
Give yourself permission to lead yourself, in order to experience leading others to success, and Become Your Best You!
#p3ase #becomeyourbestyou #leadership
Empowering More to SOAR!
Lynn
V. Lynn Hawkins
CEO, P3 Academy of Social Entrepreneurship
Connect with me:   
Ask Me About… 
– Innovative Strategies for Small Business Growth and Development
– Private Placement Funding