Welcome to the

B.I.Z. Info Zone Shows
Welcome to the

BIZ Info Zone Shows

 …
news and b

usiness information that empowers you to Express Your Purpose,

Plan Your Next Move(s)

, and

Increase Your Profits!
BIZ Info Zone Shows

 airs Weekly on Thursdays from 2-3pm ET.  Be sure to join us on the air in

 GOOGLE 

HANGOUTS

ON

AIR

.
---
We have a Library of the Shows
that you can have full access to for a limited time
FEATURED SHOW
"Leadership – The Strength of Business Growth "  
Are you a leader moving towards rapid growth?  Guest, JIM REMBACH, an Emotional Intelligence Certified practitioner, Customer Experience Expert, strategic and tactical adviser to global CEOs, and Host of the Fast Leader Show, will share his findings and insights about how to build more human-centric organizations and moving onward and upward…faster. 
Add your comments and rave reviews on Google+ at:
https://plus.google.com/u/0/events/cdrbo114j3l498er5qg6paf3rmk
Want a live example of how increasing the Speed of Leadership impacts the growth of your business? That's the conversation that happened in this interview. Be sure to check out Jim's gift to our audience members at: http://bit.ly/biz_beyondmoraleeq
ENJOY!
---
BEST OF 2016
Guest, JUDY HOBERMAN, Speaker, Coach, Sales Trainer, Internet Radio Show Host, CEO/Founder of 'Selling In A Skirt', and author of the best-selling book of the same name, shares insights and strategies for your sales success.
Get the right perspective on SALES and how women (and men) can sell more successfully!
Check out what Judy shares about her *4 Simple Words*, as well as the success and the revenue they bring from using them.

Featured Show on Social Entrepreneurship
Guest, JV Crum III, MBA/JD, Conscious Business & Life Coach, Best Selling Author of "Conscious Millionaire: Grow Your Business by Making a Difference", and Founder of Conscious Millionaire Institute
 NEXT – CHECK OUT THE CROWDFUNDING
**********  FEATURED

BIZ Info Zone

SHOW  **********
Watch it right here! Just click the center of the video below.
GUEST:  

 Dr. Deb DiBiasie, ND, the CrowdFunding Doctor
TOPIC:
Fundraising Success …
CrowdFunding, CrowdSourcing, Crowd$haring??  Oh My!!
What's the Difference and Which One is Right for Me?
******************************
Part of the conversation in the Zone for all of those Savvy Social Entrepreneurs who find themselves desiring to build a business and use their book for major marketing opportunities, we've launched a new segment of the

BIZ Info Zone

…
"Your Book and a Business – Your Business and a Book"  
During this show segment we will share our mission to help others develop their business with a book and how to use their book to help develop their business.

---
GREAT NEWS!
Coaches, Speakers, Trainers, Authors, Sales Representatives, Heart-Centered Entrepreneurs who want to

create courses

to sell from your own website and

set up and manage your membership site

with ease …
This is where it happens … in a supportive, group, mastermind style way that provides collaborative development and joint venture opportunities.
Tired of the 17 separate pieces and the long learning curve to set up and manage your

membership site

?  
Is

course creation

something you've been putting off thinking it was a chore to figure out the structure and easily create what you can promote from your own website or from a third-party site like Udemy?
It's the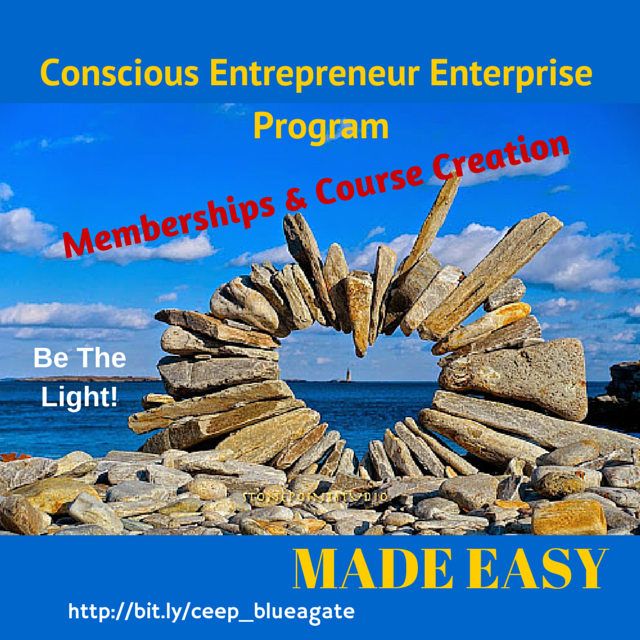 *********************
---
Tune In and Turn On the Show Right Here Weekly.
Living a Life of PROSPERITY  is our Mission.Purpose and Planning to Profitability … Live a Legacy Life!

B.I.Z. Info Zone

Shows will air weekly in Google Hangouts and invitations go out once each week to let you know who the amazing guests will be.  Some of the categories will be:
– Marketing
– Funding Stragtegies (Grants, Fundraising, Private Money, Biz Credit, Biz Loans, etc.)
– Mindset, Beliefs and Motivation
– Money (Making it, Keeping it, Spending it, and Giving it away!)
– Reputation Marketing and Management
– Doing Business From and With the Heart
– Establishing Rapport
– Leverage Strategies (Joint Venture and Affiliate Partnerships)
– Speaking  (Internet TV, On Stage, In Front of Groups)
– Writing a Book, Publishing Your Own Book
– Ways to Reach 6 and 7-Figure Incomes
– More, Much More!
---
Become a 


B.I.Z. Info Zone Member 


AND
Get Tremendous Benefits
Click HERE for Details
---
Join Us in the
B.I.Z. Info Zone 
Where you get
Business Information and News
that empowers you to
* Express Your Purpose,
Learn the One Tap Solution to
Develop and Express Your Authentic You!
* Plan Your Next Move(s),
Get access to the P3ASE 90 Day Planning Blueprint
and 
* Increase Your Profits!  
Free Access in the Prosperity Connection
Business Acceleration Blessings Forum
****************
---
IGNITE Your P3 Business and P3tapault Your Success in 2014 with Ease!!
To your P3 Success!
Lynn
V. Lynn
"The Money Girl"

Hawkins
Intuitive Business Mentor, Business Strategy Development Muse


SKYHAWK

Biz Coaching and Consulting
408-758-8868
https://skyhawkenterprises.biz/90-day-business-planning-bootcamp
"Empowering Individuals and Businesses to SOAR!"
---
Purpose and Planning to Profitability,
living a life of  

PROSPERITY

  is our Mission.
---
********************************************************************************
Skyhawk Enterprises and Skyhawk Philanthropic Ventures are socially responsible entities that promote the PERMISSION MOVEMENT. A movement that is causing a ripple-effect around the world, inspiring others to give themselves permission to live more empowered lives, to be more, do more and share more as the first major step to personal freedom, success and prosperity.  http://permissionmovement.org

Skyhawk Philanthropic Ventures and The Permission Movement™ with affiliated Book and Outreach Project operate under the collaborative support of the KI Foundation's Collaborative 360, Beverly Hills, CA and the Fiscal Sponsorship of the Rufus C. and Leola Goff Family Foundation (RCLG), a 501(c)3 tax exempt organization (EIN # 26-3622320). Operating in collaboration with the RCLG Foundation and C-360 makes it possible for our programs and services to be supported by corporate and private sponsorships, donor contributions and in-kind donations.
QUESTIONS OR OTHER INFORMATION CONTACT: 
V. Lynn Hawkins, President "The Money Girl"
Skyhawk Philanthropic Ventures
408-758-8868 Phone / lynn@skyhawkenterprises.biz
DISCLAIMER:  We recommend products and services that upon your purchase, may result in our earning income. While we recommend what we believe to be reputable and of great value, we recommend that you do your due diligence before making any purchase, and when you purchase, use the product and abide by the Seller's terms for use, refund, and/or exchange.