WELCOME to the Journey to Mastery TeleSummit GIFTS Page
"Is Your Business Blueprint Juicy, Alive and Attracting Money from Clients or Investors?"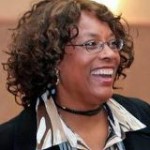 Enjoy these Gifts and let's co-create, collaborate and play together!
BONUS #1:    Free eBook  "As A Man Thinketh" by James Allen
I'm offering this great little book, "As a Man (Woman) Thinketh" to show you that if you can see it (the vision), and believe it (alignment of heart, soul, conscious, and unconsious mind), within inspired and consisstent right actions, you can achieve it.  ENJOY!!
BONUS #2:   Get a taste of what it will take to build a plan during the
"Build Your Business Plan in 7 Easy Steps"  FREE TeleSeminar 
Friday, April 26, 2013 from 9-10:30am PT (12-1:30pm ET)
During this FREE teleseminar Lynn shares some quick and easy steps any entrepreneur can take to build a business plan that marks a milestone stage of success for any business owner. Whether you're just getting started in business, you've been in business for years without a business plan, or you want to update the plan you did years ago, this information will close the gap between where you are now and where you want your business to go.
Registration is open and all are invited to attend this 90 minutes packed full of concrete and usable information.